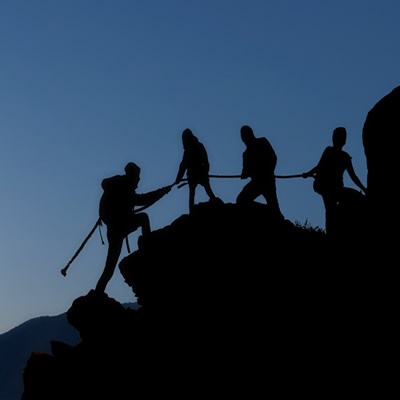 Agile Business Planning
This course will enable you to:
Understand the principles of agile business planning and its benefits
Use SCRUM to put an agile planning process into practice
Connect your planning to the changing needs of the business, marketplace and environment
Refresh and re-profile agile forecasts if circumstances change
Take a closer look at the role of management, how best to manage performance, and how different management styles can benefit - or hinder - the process
As an accountant, you know that business today is challenging and rapidly evolving. Survival, let alone growth, requires the ability to adapt swiftly, to develop and amend plans, and to continuously revise plans as circumstances unfold. Agile offers a framework for this new way of planning, forecasting and managing.
In this course, you will dive into the world of agile business planning and look at how this approach will benefit you and your company.
You will explore various aspects of agile, including its characteristics, the role of management, its benefits and drawbacks, and how to begin implementing the process.
The need for agile
What are the problems with a traditional planning process?
What are the functions of management?
What is business agility?
What are the agile principles?
What are the benefits of agile business planning?
What do agile managers look like?
Agile processes
Which methodology should you follow?
Which roles are involved with Scrum?
What are the artefacts in Scrum?
What does the Scrum process look like?
What does agile business planning look like in practice?
What are the criticisms of agile business planning?
What does an agile business planning cycle look like?
Agile forecasting
What are the characteristics of agile forecasting?
What is relative forecasting?
What is a minimum viable product?
How should you prioritise?
Agile performance management
What are the dangers of management by control?
What should performance management look like?
How can you manage performance?
Why is reporting important?
How should agile business planning be implemented?
What does "good" look like?
How do you deal with resistance to change?
How can you aid the transition?

ACCA partner with accountingcpd.net to provide high quality CPD for members. As an ACCA member, you are required to complete at least 40 relevant units of CPD each year, where one unit is equal to one hour. 21 units must be verifiable; the other 19 can be non-verifiable.
Verifiable CPD
Your accountingcpd.net course counts as verifiable CPD, if you can answer "yes" to these questions:
Was the learning activity relevant to your career?
Can you explain how you will apply the learning in the workplace?
You select courses that meet these criteria, and as you complete each course you get a CPD certificate so you can provide ACCA with the evidence that you undertook the learning activity.