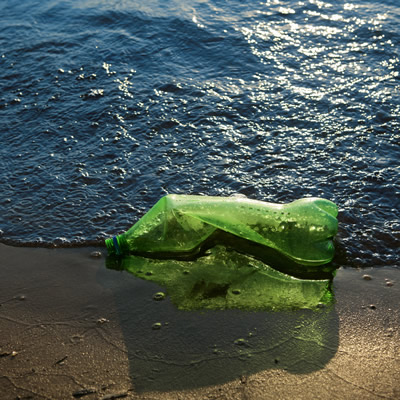 Corporate Social Responsibility
This course will enable you to:
Identify the reasons behind the growing interest in Corporate Social Responsibility
Understand the current thinking on the environmental and social responsibilities of business
Understand how concepts of fairness and equality affect Corporate Social Responsibility
Understand the processes required for risk management to be put in place
Develop an understanding of a corporation's place in the community
The topic of the corporation's place in society has been debated over several decades but there has been a noticeable increase in the attention paid to it recently. In particular, there has been a focus on how enterprises align their economic considerations with social and environmental ones. Various terms have been used but Corporate Social Responsibility seems to be the favourite.
Corporate Social Responsibility looks at the wider responsibilities of businesses to society at large. It explores the problems brought about by damage to the physical environment (pollution and degradation and resources) and the risks and opportunities they engender for individual enterprises. The course looks at the increasing amount of regulation and guidance, such as on diversity and fair trade, and outlines the vital role that the finance function can play.
Corporate Social Responsibility is part of Nelson Croom's Issues and Debates suite of learning. Issues and Debates courses stimulate intelligent dialogue and debate and provide a valuable and evolving resource of professional knowledge and experience. These courses are topical, practical and highly relevant to today's changing market. Each module is split into two activities: Understanding the issues and Putting it into practice. The first encourages learners to think about a topic, drawing on their own professional experience and knowledge. The second helps them put ideas and/or theories into practice as part of their day-to-day work.
The Context
Introduction
The global scene
Stakeholders
Overarching guidance
The environment
Fairness
A complex problem
Climate change
Sustainability
People
Shared values
High pay
Diversity
Community
Finance
Fair trade
Capitalism
Long termism
Epilogue

ACCA partner with accountingcpd.net to provide high quality CPD for members. As an ACCA member, you are required to complete at least 40 relevant units of CPD each year, where one unit is equal to one hour. 21 units must be verifiable; the other 19 can be non-verifiable.
Verifiable CPD
Your accountingcpd.net course counts as verifiable CPD, if you can answer "yes" to these questions:
Was the learning activity relevant to your career?
Can you explain how you will apply the learning in the workplace?
You select courses that meet these criteria, and as you complete each course you get a CPD certificate so you can provide ACCA with the evidence that you undertook the learning activity.