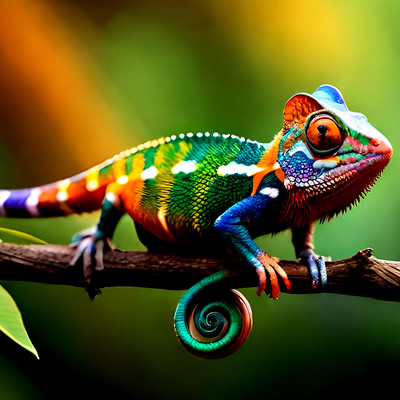 Creativity for Finance Professionals
This course will enable you to:
Future-proof your career by developing your creativity
Adopt habits and behaviours that enhance your imagination and problem-solving skills
Create an environment that encourages creativity in the workplace
Identify and remove barriers that hinder creative collaboration
Use tools to generate, organise and evaluate ideas
Support and motivate creative people and measure creative performance
Creativity is a key skill for the accountant of the future. As much transactional work becomes automated, accountants must learn to be creative and solve problems if they are to add value to the organisation.
This course explains some simple techniques for improving your creativity as a finance professional, enhancing your creative skills and becoming more confident in finding innovative solutions. You'll also discover how to develop a creative workplace that is better placed at overcoming problems and change.
Understanding creativity
The importance of creativity
What is creativity?
Workplace creativity
How to come up with ideas
Your creative potential
Finding time to be creative
Looking at your world in new ways
Driving creativity
Expansive thinking
Tools for reframing
Making creative connections
Empathy mapping
Developing a creative workplace
Creativity at work
The right environment
Creativity in remote settings
Setting anti-goals
Using expansive language
Embracing the creative process
Understanding the creative process
Involving other people
Overcoming challenges
Staying creative under pressure
Dealing with creative block
Tools and strategies
Brainstorming
Nominal group technique
Affinity mapping
Multi-voting
Rank ordering
Tools for testing ideas
Structured discussion
Inspiring and managing creativity
Creative management
Motivating creative people
Creative focus
Evaluating creative performance
Writing a creative brief
Creative feedback

ACCA partner with accountingcpd.net to provide high quality CPD for members. As an ACCA member, you are required to complete at least 40 relevant units of CPD each year, where one unit is equal to one hour. 21 units must be verifiable; the other 19 can be non-verifiable.
Verifiable CPD
Your accountingcpd.net course counts as verifiable CPD, if you can answer "yes" to these questions:
Was the learning activity relevant to your career?
Can you explain how you will apply the learning in the workplace?
You select courses that meet these criteria, and as you complete each course you get a CPD certificate so you can provide ACCA with the evidence that you undertook the learning activity.