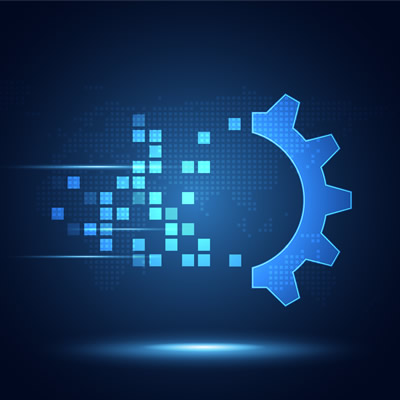 Digital Transformation of Processes, Products and Services
This course will enable you to:
Understand the importance of digitising internal processes for improving organisational operations
Recognise the risks involved in digital transformation
Explore the ways in which digital technology can help you gain a better understanding of your customers and how this can lead to more successful products and services
Learn about the ways digital technology can be used to create highly engaged customers, increasing market share and profitability
Digital transformation is a huge opportunity and can enhance the efficiency of organisational operations. But too often great strategic plans are let down by poor implementation, underestimating risks or because the real issues at the heart of the business aren't addressed.
This course will help you to lift the bonnet of the business and understand how it can be transformed through a detailed understanding of the processes, products and services that are an organisation's life blood. The course looks at digitising the finance function as well as looking at how digital transformation can help improve how you serve and interact with your customers. Finally, you can explore new business models and find out how they can help your organisation increase customer engagement and boost market share and profitability.
Internal processes
Driver of DX in administration
Lean manufacturing
Lean and you
Applying lean principles
Digitising internal processes Q&A
Human factors
Digitising the employee
It's a process
Transforming the jobs market
Digital risk and the future of finance
Just in time
Technology factors
Managing the digital estate
The data journey
Digitising finance departments
The finance function
Fraud and compliance risks
On the horizon
A vison of the future
Customer service
Digitising products and services explained
Market needs
Keeping customers happy
Customer focus
Missed opportunities
Entering a new market
Products and services
Customising products
Adding value
Rolls Royce
Grocery retail and convenience
Identifying risks
Common risks
Using your data
Skills, credibility and digital infrastructure
New business models
New business models
Digitising products and services Q&A
Moving online
Managing communication channels
Measurement and KPIs
Managing online reputation
Justification of expenditure
Are you a marketing guru?

ACCA partner with accountingcpd.net to provide high quality CPD for members. As an ACCA member, you are required to complete at least 40 relevant units of CPD each year, where one unit is equal to one hour. 21 units must be verifiable; the other 19 can be non-verifiable.
Verifiable CPD
Your accountingcpd.net course counts as verifiable CPD, if you can answer "yes" to these questions:
Was the learning activity relevant to your career?
Can you explain how you will apply the learning in the workplace?
You select courses that meet these criteria, and as you complete each course you get a CPD certificate so you can provide ACCA with the evidence that you undertook the learning activity.