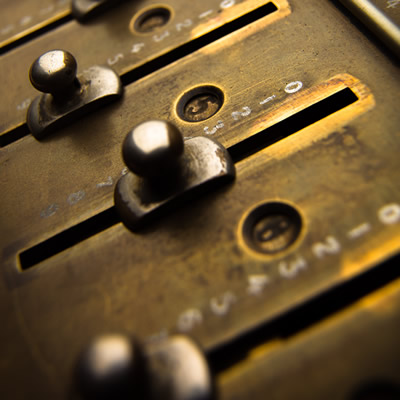 Financial Control in SMEs
This course will enable you to:
Identify the cost of capital
Understand corporate responsibility
Develop tactics and strategy
Implement delivery based costing
Identify and deal with potential criticism
The way SMEs approach financial control needs to be different to the approach of large organisations. SMEs are not distracted by share prices and can afford to think long term.
In this course, David Allen encourages accountants to be proactive in the management of their businesses; looking both outwards and forwards and dealing with the inevitable uncertainties that entails. It looks at how new concepts such as risk management and corporate social responsibility should be considered alongside more traditional techniques like standard costing and budgetary control.
The course contains advice on how to develop a comprehensive structure of financial control appropriate to today's conditions. The course concludes by looking at how accountants can prepare for a change of ownership.
Financial Control in SMEs is part of Nelson Croom's Issues and Debates suite of learning. Issues and Debates courses stimulate intelligent dialogue and debate and provide a valuable and evolving resource of professional knowledge and experience. These courses are topical, practical and highly relevant to today's changing market. Each module is split into two activities: Understanding the issues and Putting it into practice. The first encourages you to think about a topic, drawing on your own professional experience and knowledge. The second helps you to put ideas and/or theories into practice as part of your day-to-day work.
The business environment
Competition and volatility
Corporate responsibility
Managerial responses
Trust and learning
Survival of the most fitted
Cost of capital
Why bother?
Tactics and strategy
Cash flow
Management accountancy
Management accounting
Activity based costing
Budgetary control
Capital expenditure
Major strategic issues
Discounting forecast cash flows
Residual value
Heading off criticism
Earnings and EBITA

ACCA partner with accountingcpd.net to provide high quality CPD for members. As an ACCA member, you are required to complete at least 40 relevant units of CPD each year, where one unit is equal to one hour. 21 units must be verifiable; the other 19 can be non-verifiable.
Verifiable CPD
Your accountingcpd.net course counts as verifiable CPD, if you can answer "yes" to these questions:
Was the learning activity relevant to your career?
Can you explain how you will apply the learning in the workplace?
You select courses that meet these criteria, and as you complete each course you get a CPD certificate so you can provide ACCA with the evidence that you undertook the learning activity.