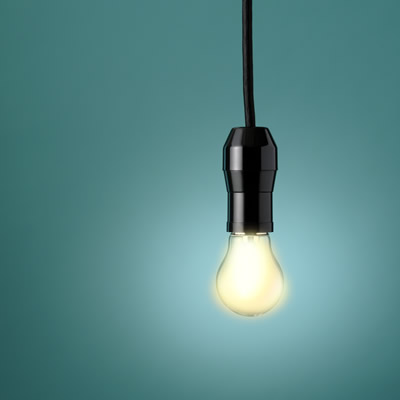 Intellectual Property and New Ideas
This course will enable you to:
Assess the viability of ideas
Protect your ideas right from the begining
Determine the originality of an idea
Write and file a patent application
Explore other options for protecting an idea
Tackle issues around ownership
We all have ideas, but very few of us ever do anything with them. In this course, Rob Lucas looks at how to develop and protect your ideas so you can get real value from them. He takes you through the processes required to assess new ideas, select the best ones and avoid wasting your time on those that will not work.
The processes he explores apply equally to ideas coming from an individual, a small to medium-sized enterprise, or larger corporate organisations and institutions.
Protecting your big idea
What is intellectual property?
How can I capture and record ideas?
How do I decide if an area is worth pursuing?
What types of protection are there for my idea?
Why should I protect an idea?
What are confidentiality agreements?
Checking the idea is original
Is my idea already out there?
What is the process for thorough research?
What is a patent search?
What are market searches?
What are price point searches?
Patents
Why file for a patent?
When should I file an application?
Who can help?
How much does filing a patent application cost?
Registered designs, trade marks and copyright
What are registered designs?
What are trade marks?
What is copyright?
Ownership
Who owns the IP?
How does it work when I own the IP?
How does it work when someone else is involved in the ownership?
What are companies' and institutions' rights to IP created by individuals?
How does ownership affect confidentiality agreements?
What if I fall out with someone involved with the IP?

ACCA partner with accountingcpd.net to provide high quality CPD for members. As an ACCA member, you are required to complete at least 40 relevant units of CPD each year, where one unit is equal to one hour. 21 units must be verifiable; the other 19 can be non-verifiable.
Verifiable CPD
Your accountingcpd.net course counts as verifiable CPD, if you can answer "yes" to these questions:
Was the learning activity relevant to your career?
Can you explain how you will apply the learning in the workplace?
You select courses that meet these criteria, and as you complete each course you get a CPD certificate so you can provide ACCA with the evidence that you undertook the learning activity.