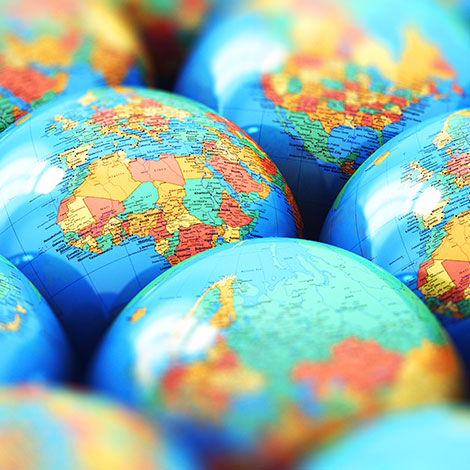 International and Remote Working
This course is not currently available. This may be because we are updating it, because a new version is soon to be published or because it is being withdrawn. To find out more or to ask us a question about this course, please
email us
.
This course will enable you to:
Understand how international, flexible and remote working scenarios differ from traditional organisational approaches
Adapt your professional working style for virtual and mobile teams
Identify and apply practical techniques and tools to successfully manage "at a distance" colleagues
Communicate effectively across cultures and physical or time barriers
Maximise the potential of remote-working staff
Whatever organisation you work in, you are bound to collaborate with colleagues who work at home, across the globe or at different locations and times. In the twenty-first century "teleworking" is no longer a perk, but a business imperative. Yet many professionals are unprepared for the challenges – and rewards – of international, flexible and remote working, and unaware of the processes and tools that can maximise the motivation and productivity of virtual and mobile teams.
By working through this course you will discover the challenges and rewards of working at a distance and explore some practical tools and techniques to improve your own and your colleagues' performance. You will consider how to adapt your own working style to new work patterns and learn how to communicate effectively across cultures. Finally, you will explore how to exploit the positive impact of international, flexible and remote working within your organisation.
International and Remote Working is part of Nelson Croom's Issues and Debates suite of learning. Issues and Debates courses stimulate intelligent dialogue and debate and provide a valuable and evolving resource of professional knowledge and experience. These courses are topical, practical and highly relevant to today's changing market. Each module is split into two activities: Understanding the issues and Putting it into practice. The first encourages learners to think about a topic, drawing on their own professional experience and knowledge. The second helps them put ideas and/or theories into practice as part of their day-to-day work.
Working in the 21st century
Working at a distance
The challenges of international and remote working
The rewards of international and remote working
Barriers to remote working
Skills for remote working
Managing remote teams
Managing at a distance
Working hours and team culture
Setting and monitoring goals
Motivating remote workers
Managing international teams
Communicating effectively
Communicating at a distance
Building virtual relationships and trust
Setting up processes and procedures
Using technology for effective communication
Communicating across cultures
Achieving success
Managing performance at a distance
Delegating work and empowering staff
Nurturing high levels of trust
Collaborating effectively
Using technology to enhance productivity
Maximising opportunities
Turning working at a distance into a competitive advantage
Creating a shared vision
Training and coaching remote teams
Resolving conflict in remote teams
Exploring cultural differences

ACCA partner with accountingcpd.net to provide high quality CPD for members. As an ACCA member, you are required to complete at least 40 relevant units of CPD each year, where one unit is equal to one hour. 21 units must be verifiable; the other 19 can be non-verifiable.
Verifiable CPD
Your accountingcpd.net course counts as verifiable CPD, if you can answer "yes" to these questions:
Was the learning activity relevant to your career?
Can you explain how you will apply the learning in the workplace?
You select courses that meet these criteria, and as you complete each course you get a CPD certificate so you can provide ACCA with the evidence that you undertook the learning activity.