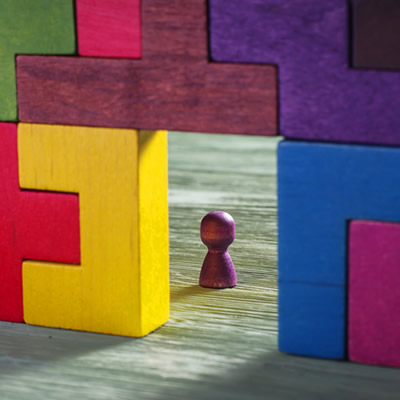 Excel: Getting Started
This course will enable you to:
Understand the basics of Excel including opening and saving workbooks, and navigating ribbons to find the commands you need
Sort, filter and format data to present reports in an attractive, and easy to understand way
Understand print and preview options including how to insert headers and footers, and how to adjust page, margin and sheet options
Insert and format tables and charts in Excel
Understand how to use slicers, timelines and sparklines
Not only is Excel a powerful calculation tool and record keeper, but it is also a tool for reporting and analysing. With so many features and functions available, getting started with Excel can be daunting to many. However, it doesn't have to be difficult. This course is designed to take you through the basics, step by step.
By the end of this course, you will be comfortable navigating an Excel workbook, entering and formatting data, setting print options, and much more.
Your First Look at Excel
How do I open and save an Excel workbook?
What are the ribbons?
How do I enter data?
How do I enter formula?
How do I navigate a workbook and select data?
How do I use and edit the Quick Access Toolbar?
Working with Data
How do you use AutoFill?
How do I use Cut, Copy, Paste, Undo and Redo?
How do I sort and filter
How do you find and replace data?
How do I work with font and number formatting?
How do I work with alignment and apply borders?
How do I work with Format Painter?
Print and Preview Options
How do I preview and print?
What page options are available when printing?
How can I amend the page margins?
What sheet options are available?
How do I add header and footers to an Excel workbook?
How do I change the view of my workbook?
Insert Options
How do I insert a table?
How do I use shortcuts to navigate a table?
How do I format a table?
How do I insert a chart?
How do I amend chart elements?
How do I insert slicers and timelines?

ACCA partner with accountingcpd.net to provide high quality CPD for members. As an ACCA member, you are required to complete at least 40 relevant units of CPD each year, where one unit is equal to one hour. 21 units must be verifiable; the other 19 can be non-verifiable.
Verifiable CPD
Your accountingcpd.net course counts as verifiable CPD, if you can answer "yes" to these questions:
Was the learning activity relevant to your career?
Can you explain how you will apply the learning in the workplace?
You select courses that meet these criteria, and as you complete each course you get a CPD certificate so you can provide ACCA with the evidence that you undertook the learning activity.