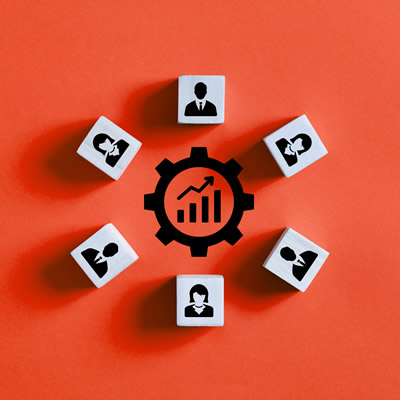 KPI Progress Meetings
This course will enable you to:
Gain the skills you need to be an effective facilitator and run successful meetings
Set the agenda and decide on the KPIs for a meeting
Learn facilitation tools that you can use to help participants measure performance and come up with ideas for improvement
Refine and strengthen your KPIs and devise an improvement plan
Analyse and review performance and see whether your KPIs are working
Facilitate effective KPI progress meetings in the long-term
The key to successful business is to continue to improve performance. But how can you measure how your business is doing and identify areas for improvement? The answer is well-facilitated KPI progress meetings.
Now enhanced with additional case studies and video interviews with the author, this course is designed to provide you with the skills and techniques you need to plan, structure and deliver effective KPI progress meetings. You'll gain an understanding of the basics of facilitation, and the key tools to use to engage participants help them analyse performance and develop ideas for improvement.
Effective facilitation
Effective meetings
Facilitation
KPI progress meetings
Your meetings
Principles of good facilitation
The structure of a KPI progress meeting
Team charters
Building trust
Planning a meeting
The meeting
Facilitating meetings
Agendas
Tools to measure performance
Setting improvement goals
Generating ideas for performance improvement
Strategic goals and their drivers
Engagement and motivation
Encouraging ideas
Good and bad meetings
Meeting challenges
Implementing change
Developing practical solutions
Refining your ideas
Refining improvement ideas
The prioritisation matrix
Shortlisting improvement ideas
Strengthening selected ideas
Improvement plans
Overcoming obstacles
Getting people on board with change
Monitoring progress
Questioning the process
Keeping momentum
Regular meetings
Organisational structure
Good conduct in meetings
How do you give feedback?
Giving feedback in meetings
Feeding back
Bringing it together

ACCA partner with accountingcpd.net to provide high quality CPD for members. As an ACCA member, you are required to complete at least 40 relevant units of CPD each year, where one unit is equal to one hour. 21 units must be verifiable; the other 19 can be non-verifiable.
Verifiable CPD
Your accountingcpd.net course counts as verifiable CPD, if you can answer "yes" to these questions:
Was the learning activity relevant to your career?
Can you explain how you will apply the learning in the workplace?
You select courses that meet these criteria, and as you complete each course you get a CPD certificate so you can provide ACCA with the evidence that you undertook the learning activity.