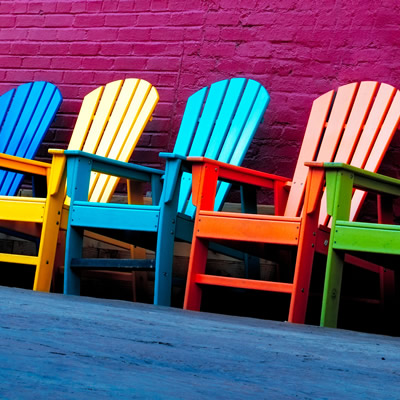 KPI Progress Meetings
This course will enable you to:
Gain the skills you need to be an effective facilitator and run successful meetings
Set the agenda and decide on the KPIs for a meeting
Learn facilitation tools that you can use to help participants measure performance and come up with ideas for improvement
Refine and strengthen your KPIs and devise an improvement plan
Analyse and review performance and see whether your KPIs are working
Facilitate effective KPI progress meetings in the long-term
The key to successful business is to continue to improve performance. But how can you measure how your business is doing and identify areas for improvement? The answer is well-facilitated KPI progress meetings.
This course is designed to provide you with the skills and techniques you need to plan, structure and deliver effective KPI progress meetings. You'll gain an understanding of the basics of facilitation, and the key tools to use to engage participants help them analyse performance and develop ideas for improvement.
Facilitation and planning meetings
What is business facilitation?
What is a KPI progress meeting?
What are the principles of good facilitation?
What are the skills of a good facilitator?
How do you structure a KPI progress meeting?
How do you build trust in meetings?
Performance analysis and improvement ideas
What should be on the agenda for a KPI progress meeting?
Which KPIs should you discuss?
What tools can you use to measure performance?
How do you set improvement goals in your meetings?
How do you generate ideas for performance improvement?
How do you encourage everybody to contribute their ideas?
Improvement plans and change acceptance
How do you refine improvement ideas?
How do you strengthen selected ideas?
How do you prepare an improvement plan?
How do you get people on board with change?
How do you monitor the progress of your improvement plan?
Facilitating improvement over time
How do KPI progress meetings fit into an organisation's structure?
How do you monitor the outputs of KPI progress meetings?
How can you ensure good conduct in meetings?
How do you give feedback in meetings?
How do you keep up momentum?
How do you evaluate and improve KPI progress meetings?

ACCA partner with accountingcpd.net to provide high quality CPD for members. As an ACCA member, you are required to complete at least 40 relevant units of CPD each year, where one unit is equal to one hour. 21 units must be verifiable; the other 19 can be non-verifiable.
Verifiable CPD
Your accountingcpd.net course counts as verifiable CPD, if you can answer "yes" to these questions:
Was the learning activity relevant to your career?
Can you explain how you will apply the learning in the workplace?
You select courses that meet these criteria, and as you complete each course you get a CPD certificate so you can provide ACCA with the evidence that you undertook the learning activity.