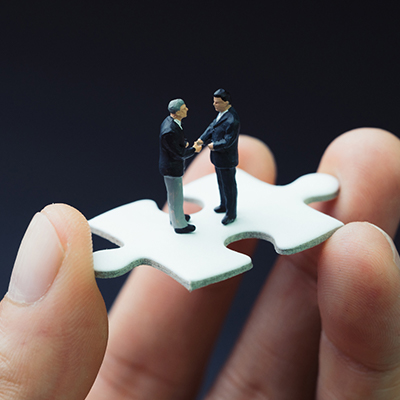 Negotiation Skills for Accountants
This course will enable you to:
Understand the context for negotiations in finance
Pursue your objectives without undermining long term relationships
Develop the skills you need to become an effective negotiator
Move negotiations from disagreement to agreement
Understand your own negotiation style and how you can vary it to deal with different situations
Develop a plan for your negotiations that will prepare you to succeed
Deal with difficult situations
We negotiate all the time, but nowhere is it more important than in the finance department. Whether you are haggling over the departmental budgets, dealing with the bank or discussing a customer's payment terms, almost all our negotiations take place in the context of important long-term business relationships.
This course explains how to maximise your chances of getting what you need without undermining the relationships you value, and shows you how to prepare for effective negotiations, where both you and the other party end up feeling you have won.
What is negotiation?
Negotiation in finance
The aim of the game
Possible outcomes
The winner takes it all?
Negotiation skills
Good negotiators
Behaviours of successful negotiators
Key negotiation skills
Negotiating with Nelson
Developing the right skillset
Self-improvement
The Negotiation Process
The process of negotiating
The key to successful trades
Constants and variables
Constants and variables in your world
Trading concessions
The magic word
Using the word "if" to get what you want
Common negotiation tactics
The silent negotiator
Trust the process
Negotiation dynamics
Negotiation styles
Red, blue and purple
Blue world
Similar styles
Conflict in negotiation
Different styles
Style it out
Negotiation dynamics tips
Negotiation planning
The importance of planning
Approaches to planning negotiations
Tools for planning
Tools of the trade
Be prepared
A range of outcomes
In someone else's shoes
The planning checklist
Dealing with difficult situations
Handling tricky situations
Objections and difficulties
"I object!"
Common mistakes in negotiations
Owning your mistakes
Aggressive negotiators
The aggressive negotiator
Resolving conflict
Getting people to agree
PointCast
Reaching an agreement
Negotiation wrap-up
Coming to an agreement and following up

ACCA partner with accountingcpd.net to provide high quality CPD for members. As an ACCA member, you are required to complete at least 40 relevant units of CPD each year, where one unit is equal to one hour. 21 units must be verifiable; the other 19 can be non-verifiable.
Verifiable CPD
Your accountingcpd.net course counts as verifiable CPD, if you can answer "yes" to these questions:
Was the learning activity relevant to your career?
Can you explain how you will apply the learning in the workplace?
You select courses that meet these criteria, and as you complete each course you get a CPD certificate so you can provide ACCA with the evidence that you undertook the learning activity.