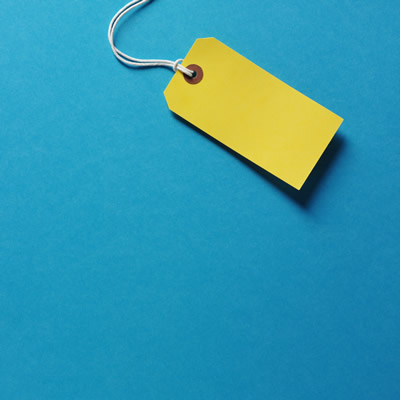 Pricing for Customer Value
This course will enable you to:
Understand customer value and manage it actively
Build a coherent and sustainable pricing policy
Consider both your customers and your competitors in your approach to pricing
Optimise profitability through optimising customer value
Do you know what the pricing process is in your organisation or that of your client's? In many cases price structuring does not involve accountants – but it should! As an accountant you have a unique insight into the trends and impacts of pricing and have the ability to predict the financial future. Rather than being left to report costs and margins that are a result of pricing, you should be at the heart of the pricing decision.
This course looks specifically at pricing using customer value as the foundation for profit maximisation. It examines the dangers of cost-plus pricing and looks at the building blocks required for a coherent and sustainable pricing policy. Using a structured approach you will analyse the customer value in a product or service, compare it to the competition, and use that analysis to identify opportunities to improve customer value and set your target price.
Building blocks of pricing
What are the dangers of "cost-plus" pricing?
What is customer value?
What are the elements in customer value?
How can I build differentiation value?
How can I gauge customer value?
What is the customer value grid?
How do I bring all these building blocks together?
Pricing strategy
What is pricing strategy?
How should I segment my market?
How can I minimise buyer's risk?
What do I need to consider about the customer experience?
How can I choose a pricing strategy?
What is consumer surplus?
How can I establish pricing policies?
How should I communicate my price-value propositions?
What is the pricing decision matrix?
Managing for customer value
How do I start managing for customer value?
How do I manage cost drivers?
How do I manage revenue drivers?
How do I manage negative drivers?
How do I manage psychological drivers of value?
How do I achieve this when capacity is limited?
Practical pricing strategies
What is yield management?
What is two-part pricing?
What is hire purchase?
What is prestige pricing and decoy pricing?
What is price bundling?
What are loss leaders, honeymoon pricing and cross-selling?
What is freemium pricing?
How does pricing relate to my product or service range?
How should I price services?
What are the key principles of pricing?

ACCA partner with accountingcpd.net to provide high quality CPD for members. As an ACCA member, you are required to complete at least 40 relevant units of CPD each year, where one unit is equal to one hour. 21 units must be verifiable; the other 19 can be non-verifiable.
Verifiable CPD
Your accountingcpd.net course counts as verifiable CPD, if you can answer "yes" to these questions:
Was the learning activity relevant to your career?
Can you explain how you will apply the learning in the workplace?
You select courses that meet these criteria, and as you complete each course you get a CPD certificate so you can provide ACCA with the evidence that you undertook the learning activity.