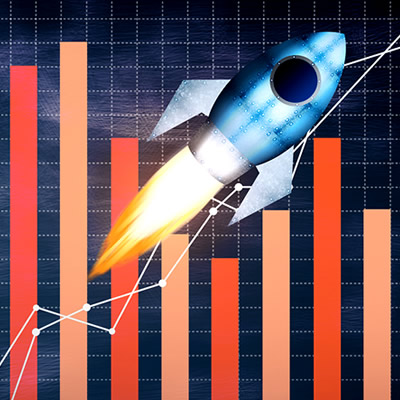 Improving Business Profits
This course will enable you to:
Understand the basics of building a successful business from ensuring staff are motivated to keeping up to date with the digital transformation
Apply practical approaches to improve revenues keeping the existing customer base in mind
Explore different methods designed to optimise costs, deliver value, eliminate waste and non-value-added costs
Identify practical ways your or your client's business can make use of its assets and control its liabilities
As accountants, we are always looking for ways to improve business. But how do you increase sales and reduce cost? Processes need to be put in place and effective communication is vital when establishing and executing a plan.
For lasting improvements, it is necessary to put in place a structured approach that looks across the whole business to improve productivity. This course takes a comprehensive look at the various options your or your client's business has for long-term improvement. You will learn how to control costs by examining pricing strategies, margins and discounts; how to maximise customer profitability, how to control inventory and eliminate waste and the ways you can improve profit by assessing the assets and financing of the business.
Building the Foundations for Business Success
What are the key factors that affect motivation?
How important is communication to a business?
How should a business determine its objectives?
What are key success factors?
What is diversification?
How do you improve business processes?
How can going digital help businesses?
Improving Revenues
What is customer profitability analysis?
How do you identify brand value?
What is the product life cycle?
Why is product planning important?
What are the barriers to entering a new market?
How should businesses handle pricing?
What is value-based pricing?
How do you maximise gross margin?
What is upselling?
Why is it important to have an innovation strategy?
Optimising Costs
What is cost optimisation?
How do you identify cost optimisation opportunities?
Who is responsible for cost optimisation programmes?
What are some initiatives for strategic cost optimisation?
How do you reduce waste?
What is absorption costing?
What is activity-based costing?
What is marginal costing?
How can you outsource services?
What are the impacts of outsourcing?
Making Use of Assets and Finance
What do you need to consider when setting financial targets?
Why should businesses prepare budgets?
What is a sensitivity analysis?
How can businesses make tangible assets work?
What are the options for managing cash?
How do you maximise internal funding?/li>
What is the operating cash cycle?
How should you manage inventories?
What is the just-in-time approach?
What is the economic order quantity?
How do you manage receivables?
How do you manage payables?

ACCA partner with accountingcpd.net to provide high quality CPD for members. As an ACCA member, you are required to complete at least 40 relevant units of CPD each year, where one unit is equal to one hour. 21 units must be verifiable; the other 19 can be non-verifiable.
Verifiable CPD
Your accountingcpd.net course counts as verifiable CPD, if you can answer "yes" to these questions:
Was the learning activity relevant to your career?
Can you explain how you will apply the learning in the workplace?
You select courses that meet these criteria, and as you complete each course you get a CPD certificate so you can provide ACCA with the evidence that you undertook the learning activity.