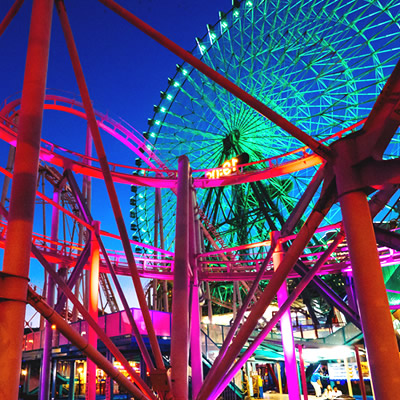 2019-20 Update: CFO Issues
This course is not currently available. This may be because we are updating it, because a new version is soon to be published or because it is being withdrawn. To find out more or to ask us a question about this course, please
email us
.
This course will enable you to:
Optimise costs and consider important business assets, and your strategies in these areas
Understand the process of a KPI progress meeting, from how the facilitator should set an agenda to creating and implementing an improvement plan
Look at the philosophy of agile accounting, its benefits for your organisation and the framework for implementing it
Apply agile thinking to financial decision making which will, in turn, support organisation strategy
Understand BI tools, Tableau and Power BI, and their benefits
There is a wide range of financial topics, issues and developments that, as a CFO or senior accountant, you are expected to know all about. But with so much information to take on board, it can be difficult to keep up to date.
In this course, you will find out about key issues and developments currently affecting your role. The course touches on how to maximise your business profits, how to make the most of meetings using KPIs, how to transform your finance function using agile methodologies, and how to create compelling data visualisations which tell a story.
Improving Business Profits
How can you improve motivation and communication?
How should a business determine its objectives?
How do you improve business processes?
What is customer profitability analysis (CPA)?
What is a product life cycle?
How should businesses handle pricing?
What is cost optimisation?
What costing basis should a business use?
How are inventory levels controlled?
How do you manage receivables and payables?
KPI Progress Meetings
What is a KPI progress meeting?
What are the principles of good facilitation?
How do you structure a KPI progress meeting?
How do you select the right KPIs?
What tools can you use to measure performance?
How do you generate ideas for performance improvement?
How do you refine and strengthen improvement ideas?
How do you prepare an improvement plan?
How can you ensure good conduct in meetings?
How do you evaluate and improve KPI progress meetings?
Agile Accounting
What is agile?
What does agile look like?
How do we use agile accounting?
What is an agile period-end close?
Where should we start?
What is the voice of the customer?
What is an agile profit and loss account?
What is a box score?
How are agile investment decisions made?
Data Visualisation
What is data visualisation?
How should I present my data?
Which visualisation tool should I use?
How do I start visualising data?
What are the benefits of using data visualisation?

ACCA partner with accountingcpd.net to provide high quality CPD for members. As an ACCA member, you are required to complete at least 40 relevant units of CPD each year, where one unit is equal to one hour. 21 units must be verifiable; the other 19 can be non-verifiable.
Verifiable CPD
Your accountingcpd.net course counts as verifiable CPD, if you can answer "yes" to these questions:
Was the learning activity relevant to your career?
Can you explain how you will apply the learning in the workplace?
You select courses that meet these criteria, and as you complete each course you get a CPD certificate so you can provide ACCA with the evidence that you undertook the learning activity.