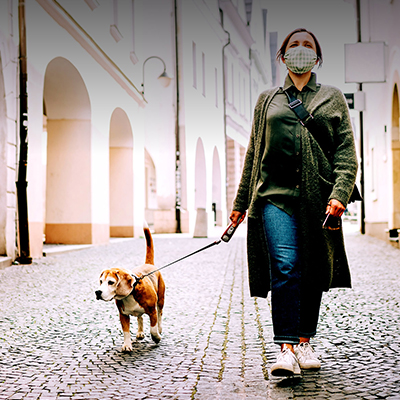 Accounting for Coronavirus: IFRS
This course will enable you to:
Understand the financial reporting implications of the COVID-19 pandemic
Provide for appropriate adjustments and impairments for non-financial assets
Understand the implications for revenue recognition of contract fulfilment and payment difficulties
Set up appropriate provisions and contingencies and account for employee benefits and termination payments
Make appropriate provisions for the late or non-payment of debt and revaluation of financial assets
Understand the repercussions of other key issues including going concern, post balance sheet events and deferred tax assets
The COVID-19 pandemic has had a devastating global impact. Its profound public health, societal and economic repercussions are likely to be with us for some time to come. But what are the financial reporting implications of the crisis?
Looking in turn at non-financial assets, revenues and grants, provisions and employee benefits, financial instruments and other issues including the crucial concept of going concern, this course outlines the issues in reporting on companiesí performance during and after the pandemic.
Non-financial assets
The financial effects of COVID-19
Tangible assets
Tangibles and COVID-19
Up in the air
Intangible assets
Intangibles and COVID-19
GlaxoSmithKline
Investment property and COVID-19
Property market matters
Inventories
Inventories and COVID-19
ExxonMobil
Taking stock
Non-financial assets and you
Revenue
Revenue from contracts with customers
Revenue from contracts and COVID-19
Government grants and assistance
Grants, assistance and COVID-19
Grappling with grants
Not to be taken for granted
Revenue review
Provisions and employee benefits
Provisions, contingent assets and contingent liabilities
Provisions and contingencies, and COVID-19
Counting the cost
Force majeure
Employee benefits
Employee benefits and COVID-19
Debenhams
Asset or liability?
Financial instruments and other areas
Financial instruments
Financial instruments and COVID-19
Risky business
At a loss
Other issues and COVID-19
Striking the right chord

ACCA partner with accountingcpd.net to provide high quality CPD for members. As an ACCA member, you are required to complete at least 40 relevant units of CPD each year, where one unit is equal to one hour. 21 units must be verifiable; the other 19 can be non-verifiable.
Verifiable CPD
Your accountingcpd.net course counts as verifiable CPD, if you can answer "yes" to these questions:
Was the learning activity relevant to your career?
Can you explain how you will apply the learning in the workplace?
You select courses that meet these criteria, and as you complete each course you get a CPD certificate so you can provide ACCA with the evidence that you undertook the learning activity.