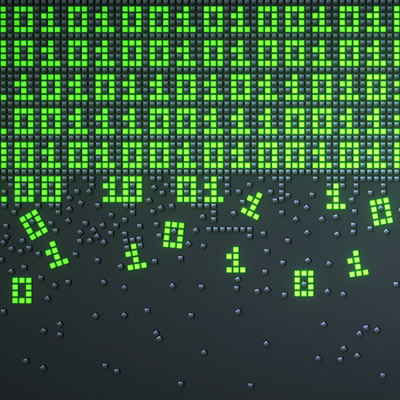 Big Data
This course will enable you to:
Understand the basic ideas behind big data, its key characteristics and the business opportunities it offers
Identify the three categories big data falls into; structured, unstructured and semi-structured
Build and maintain a big data system using a number of different technology components
Understand how value can be derived from big data
Everybody is talking about 'big data' but what does it actually mean? If harnessed correctly, 'big data' represents an opportunity to grow or improve business operations. As a finance professional, you need to understand the basics of the term both from a technical and business perspective, and understand the opportunities it presents for your organisation.
This course will introduce you to the main concepts behind the phrase 'big data', so you can understand how to use data more effectively across your business. It will also demystify some of the terms that are used, helping you cut through the hype and understand how it can deliver value for your organisation.
Big data fundamentals
What does the term 'big data' mean?
How are companies using big data?
How has big data evolved?
What are the key characteristics of big data?
How do you get started with big data?
What are the advantages of using big data?
Types of big data
What is structured data?
What is unstructured data?
What is semi-structured data?
Technology components
What are the technology components?
What infrastructure do you need?
What should you think about with databases?
How do you approach analytics and reporting?
Should you consider using applications?
Where does the value come from?
What are the common difficulties with big data?
What has actually changed?
How do you get value from big data analysis?
How do you implement big data from scratch?

ACCA partner with accountingcpd.net to provide high quality CPD for members. As an ACCA member, you are required to complete at least 40 relevant units of CPD each year, where one unit is equal to one hour. 21 units must be verifiable; the other 19 can be non-verifiable.
Verifiable CPD
Your accountingcpd.net course counts as verifiable CPD, if you can answer "yes" to these questions:
Was the learning activity relevant to your career?
Can you explain how you will apply the learning in the workplace?
You select courses that meet these criteria, and as you complete each course you get a CPD certificate so you can provide ACCA with the evidence that you undertook the learning activity.