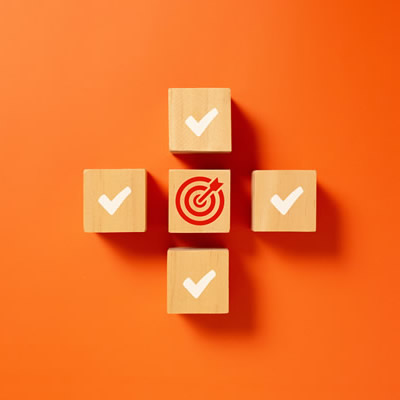 Business Performance Management
This course will enable you to:
Understand the basics of business performance management (BPM) and the relationship it has with organisational strategy
Understand the dynamics of your business by exploring organisational models
Learn about the value of data and how to present it in the most helpful way for BPM
Create agile team structures that maximise the effectiveness of performance management
Improve business performance by identifying and dealing with a problem's root causes
Business Performance Management (BPM) plays a crucial role in enabling organisations to achieve their goals. But BPM is a huge undertaking and deciding how to successfully implement it in your organisation can be a difficult task.
This course explains the essentials of BPM, and helps you to create the right measures. You will learn how to collect accurate and useful data and to analyse it. Finally, the course will help you create a team structure to manage the process efficiently.
Establishing the objectives
What is business performance management?
The fundamentals
Why we need to manage performance
A brief history of business performance management
The role of management
The purpose of the organisation
Setting objectives
Mission and objectives
What is strategy?
Creating a mission statement
Your performance
Making measures
Making measures
From objectives to measures
Management by the numbers
The rise and fall of management by the numbers
Business excellence
The rise of business excellence
Critical success factors
Selecting performance measures
From critical success factors to performance measures
Define your organisationís performance measures
Measuring your success
Analysing data
Studying the data
Bad analysis leads to bad decisions
Better thinking, better results
The three measures
Process output measures and in-process measures
Creating process output and in-process measures
When things go wrong
The management report
The thought report
Using performance measures to solve problems
Testing the process
Creating a structure
A suitable structure
Beginning to build
Forming a team
Creating a framework
Holding weekly meetings
The tools we need
Creating and developing teams
Planning for improvement
How you see it
Thinking structurally
Improving business performance
Improvement culture
The right tools
Problem and goal statements
Getting involved
Root cause analysis
Kaoru utilises the five whys
Process problem solving
Working out solutions
Testing and implementing solutions
Parting words
Self-improvement
Getting started

ACCA partner with accountingcpd.net to provide high quality CPD for members. As an ACCA member, you are required to complete at least 40 relevant units of CPD each year, where one unit is equal to one hour. 21 units must be verifiable; the other 19 can be non-verifiable.
Verifiable CPD
Your accountingcpd.net course counts as verifiable CPD, if you can answer "yes" to these questions:
Was the learning activity relevant to your career?
Can you explain how you will apply the learning in the workplace?
You select courses that meet these criteria, and as you complete each course you get a CPD certificate so you can provide ACCA with the evidence that you undertook the learning activity.