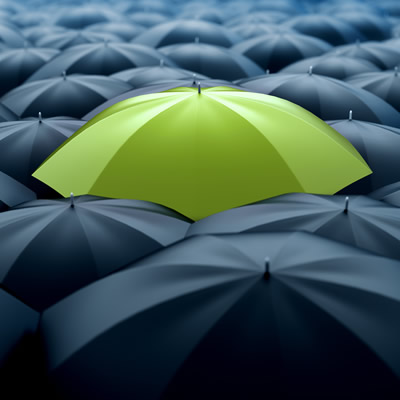 Corporate Financial Modelling: Setting up Financial Models
This course will enable you to:
Establish the ground rules for building a spreadsheet model, including guiding principles and the core elements
Build a model including input data, intermediate calculation and output data
Put together an executive summary of your model along with any appendices necessary
Use a range of different techniques to assess the impact of potential changes in inputs or variables
Financial modelling is essential to any business. You may need to build models for financial analysis, loan sizing, debt restructuring, valuation – the list is endless. Even though financial models are an integral part of business, many models fail due to a lack of planning and poor structure.
This course provides an introduction to applied financial modelling and shows you how to design, develop and build corporate financial models. In particular, it demonstrates the benefits of solid model planning and design, and how to build models in accordance with international best practice.
Modelling and model planning
What is a financial model?
What is a spreadsheet?
What are your outputs?
What are your standards?
What are your individual components?
What are the user requirements?
Why is it important to plan?
What can happen if you don't plan?
Model Errors
Why is it important to check for errors?
How are errors made?
What are input errors?
What are calculation errors?
What are output errors?
How do you test for errors?
How do you test for inconsistencies?
Model templates
How do you set up a template?
How do you define a new style?
How do you create a custom format?
How do you set up data validation?
How do you name cells and ranges?
What are the advantages and disadvantages of named cells?
How do you input notes?
How do you set up a timeline?
How do you use masks?
How should you label sheets?
Excel shortcuts
Why use shortcut keys?
What function keys can you use?
What letters can you use?
What number shortcuts can you use?
Why use operators?
What do alternative keys do?
What about Apple shortcuts?
Entering data
What are the outputs of the case?
What are the individual components of the model?
Where can you find the necessary accounts information?
What does the income statement look like?
What does the balance sheet look like?
How do you use charts?
How do you use line numbers?

ACCA partner with accountingcpd.net to provide high quality CPD for members. As an ACCA member, you are required to complete at least 40 relevant units of CPD each year, where one unit is equal to one hour. 21 units must be verifiable; the other 19 can be non-verifiable.
Verifiable CPD
Your accountingcpd.net course counts as verifiable CPD, if you can answer "yes" to these questions:
Was the learning activity relevant to your career?
Can you explain how you will apply the learning in the workplace?
You select courses that meet these criteria, and as you complete each course you get a CPD certificate so you can provide ACCA with the evidence that you undertook the learning activity.