Finance Business Partner
The role of a Finance Business Partner requires a challenging combination of business acumen, insight and emotional intelligence. This pathway will help you to develop those skills and become a trusted advisor to your colleagues and clients.
Today, the expectations on finance professionals are higher than ever. This pathway will teach you what it means to be a successful Finance Business Partner, and how to achieve this goal. Learn how to become a person of influence and a trusted advisor within your organisation or for your clients and see the benefits of employing a holistic approach to the finance function. You will discover how to improve your strategic awareness and reporting, as well as new approaches to take when making decisions. Find out how you can add value as a Finance Business Partner.
Addresses the 10 "Key responsibilities of a Finance Business Partner" as specified in ACCA's Career Navigator
Includes full coverage of the AICPA/CIMA "Skills and traits needed for effective business partnering", specified in the CGMA report on Finance Business Partnering
Includes all the "Business Partnering Skills, traits and behaviours" specified in the CAANZ Business Partner Report
Covers the "10 traits of effective finance business partners" specified by Chartered Accountants Ireland
In this pathway
Learning
Supporting your journey to the next stage of your career
Business partnering
The tools, techniques, and skills you need to provide valuable business insights
Flexibility
Learn where you want, when you want
Certificate of Achievement
21 verifiable hours of CPD, an assessment and a Certificate of Achievement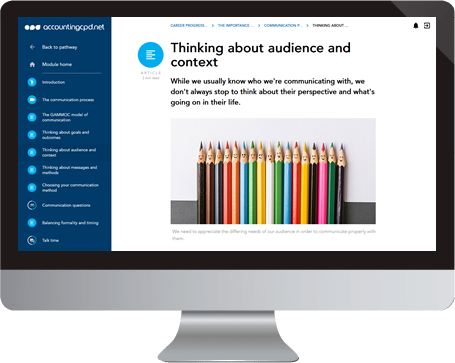 Learning resources
Immerse yourself in the rich variety of articles, videos, activities, quizzes, discussions, and more, to develop the understanding and skills required to become a finance business partner.
Expert interviews
Discover how you can become an effective finance business partner, from our prestigious team of experts.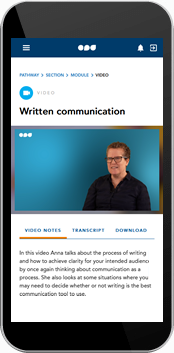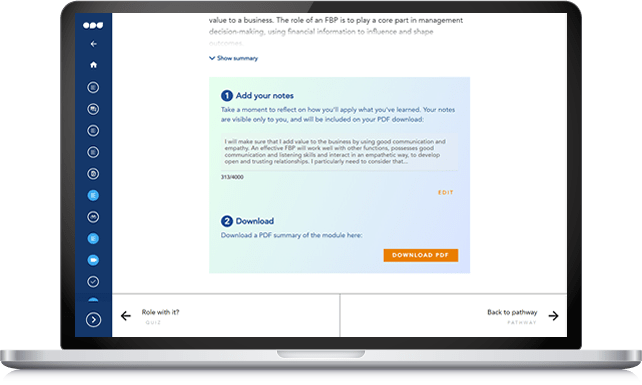 Action plan
Build up a practical plan of how you will put your new skills into action, and download a convenient summary of all the learning to take away.
Assessment
Achieving 75% on the multiple choice assessment is required to complete the career progression pathway. The assessment features two questions on each topic that has been covered.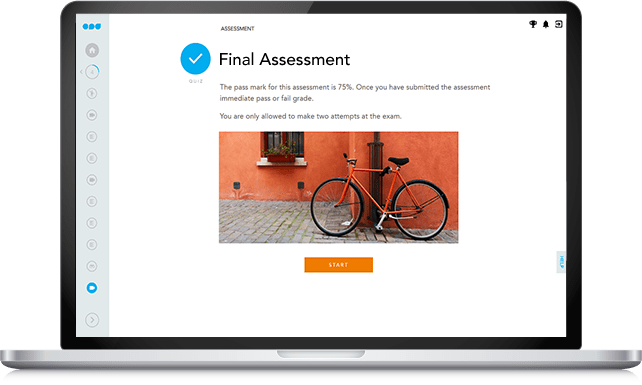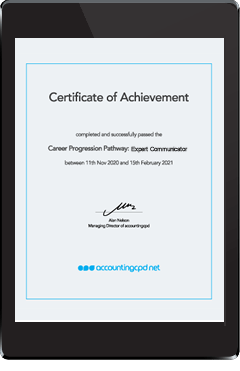 Secure certification
Once you've finished the programme, you will receive a unique and secure Certificate of Achievement as evidence of your new understanding and capabilities.
This Career Progression Pathway is divided into seven sections corresponding to the key skills you will need to develop to become an effective Finance Business Partner. Complete all seven to unlock the end of pathway assessment and access your Certificate of Achievement.
The pathway starts by looking at what the role of Finance Business Partner - what it involves, and why the relationships you build are so crucial to your success.

The FBP role
Importance of communication
Improving communication
Building relationships

The next section looks at how you can become the go-to person for advice. We cover how you can work alongside a variety of stakeholders to offer a mix of expertise and support, get your voice heard, and be able to meet in the middle when it's required.

Persuading people
Negotiation

To become a credible and trusted advisor, you must demonstrate that you are able to see beyond a traditional accounting perspective, and think in more holistic business management terms. This section focuses on the key skills you will need to develop your professional credibility.

Business acumen
Professional scepticism
Ethics
Corporate principles

Strategic opportunities - and potential threats - are all around us, but to be successful you need to spot the signs and act accordingly. Here we focus on how to combine your technical expertise with an ability to look to the future, and plan the best course of action in uncertain times.

Looking to the future
Strategic thinking
Alignment

Here we think about how best to reflect the key performance indicators of your business, in your management reports. You will learn how to make sure your reporting is linked to wider strategy, and also how to make your reports more meaningful and valuable to non-finance people.

Improving reporting
KPIs

This section looks at how to extract value from your data to support innovation and continual improvement, spot potential cost savings and efficiencies, and to identify potential blind spots or anomalies for investigation.

Data analysis
Data-driven decisions
Problem solving

To add value to your organisation, you need to bring together everything you have learned to become a leader, strategist, specialist, technologist, and trusted advisor. The pathway concludes by enabling you to think about how to better understand your organisation's aims and value proposition, so that you can measure your success against them.

Understanding value
Measuring performance

Once you have completed all the elements of the pathway, you can take the assessment to access your Certificate of Achievement.