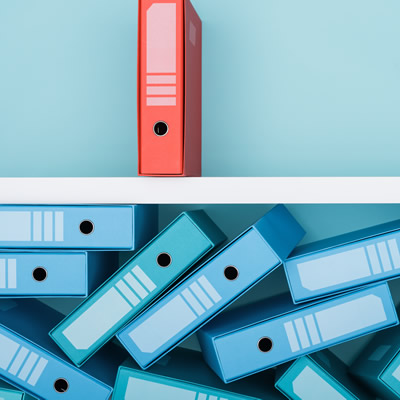 Data Analysis for Accountants: Power BI
This course will enable you to:
Use Power BI's "Power Query" to connect to and transform your data into a useable format
Gain a deeper understanding of DAX (the language used in Power Pivot Excel)
Build on your ability to analyse data and learn to spot trends and patterns
Microsoft Power BI is currently only available for Windows. This course may not be suitable for those using Apple Mac.
Microsoft Power BI is currently only available for Windows. This course may not be suitable for those using Apple Mac.
Power BI is the latest Microsoft tool to help you analyse across data sets and really get behind the numbers. It builds on Excel concepts but enables even more powerful data manipulation. Itís a tool that every accountant can benefit from.
This course gives you an introduction into Power BI and helps you to develop the skills you need to handle and organise your data beyond whatís possible in Excel. You'll explore the features of Power BI, which allow you to connect to, transform, model and visualise data.
Getting started with Power BI
What is Power BI?
How do you download Power BI Desktop?
How do you connect to and transform data?
How do you set up relationships?
How do you visualise data?
How do you carry out calculations in Power BI?
Power Query
What is the Power Query Editor?
How do I connect to an Excel workbook?
How do I change a query?
How can I connect to a folder?
What other transformations are there?
Data Modelling with DAX
What is DAX?
What are calculated columns?
What are measures?
What are the X expressions?
What are related tables?
Data Visualisation
How do I navigate the Power BI visualisation canvas?
How do I format my visualisations?
How do I add tooltips and hierarchies?
How do I add slicers and adjust chart interactions?
How do I add KPI visualisations?
How do I choose the right visualisation?

ACCA partner with accountingcpd.net to provide high quality CPD for members. As an ACCA member, you are required to complete at least 40 relevant units of CPD each year, where one unit is equal to one hour. 21 units must be verifiable; the other 19 can be non-verifiable.
Verifiable CPD
Your accountingcpd.net course counts as verifiable CPD, if you can answer "yes" to these questions:
Was the learning activity relevant to your career?
Can you explain how you will apply the learning in the workplace?
You select courses that meet these criteria, and as you complete each course you get a CPD certificate so you can provide ACCA with the evidence that you undertook the learning activity.