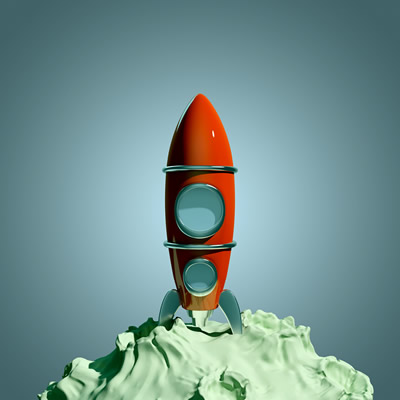 Key Performance Indicators
This course will enable you to:
Understand the philosophy of KPIs, in order to make the best of them and use them well
Use KPIs to tackle some of the stumbling blocks which demotivate your team
Understand what is involved in implementing the most effective form of management control systems in a few months
Use KPIs to highlight areas of opportunity
Set and attain high standards for information analysis and decision-making
Use the right KPIs with the appropriate frequency
Key performance indicators enable us to control performance. They are powerful tools not because they tell us results, but because they enable us to change them.
Drawing from over 25 years' experience of advising businesses how to make their plans reality, Robin's advice is always firmly based in reality. By linking short-term results to longer term goals, he shows how KPIs are the key tool for management control.
Key Performance Indicators takes a practical approach. The course looks at how to use KPIs to convey results which show the degree to which main bottom line objectives are being met; to provide incisive knowledge allowing corrective action to be devised thereby facilitating results; and to motivate people so that they are proactive and innovative in improving, not just operating, a process.
KPIs and people – the philosophy
Why do we have KPIs?
What is the philosophy of KPIs for people in successful organisations?
How do we use targets and KPIs?
How can KPIs help to make a winning team?
How can we relate this to the real world?
The right KPIs
What tools are there?
What types of KPI are there?
How do we get the right KPIs?
How can we use modelling to create KPIs?
How do KPIs work in more complex organisations?
How can we evaluate KPIs in financial terms?
Collecting information
What is primary recording?
How do we persuade people to provide and record the right information?
What if primary recording is poor and has to be upgraded?
How do we collect and collate information efficiently?
Interpretation of KPIs
What are we looking for in lots of detailed KPI information?
What can variations tell us?
What are pure waste opportunities?
What is the evaluation cycle?
How do we train people to interpret and evaluate KPIs?
Communication, dissemination and display targets
How often should KPIs be reviewed?
How do management's attitudes need to change?
How do we ensure continuous improvement?
How do we pitch targets to the right level?

ACCA partner with accountingcpd.net to provide high quality CPD for members. As an ACCA member, you are required to complete at least 40 relevant units of CPD each year, where one unit is equal to one hour. 21 units must be verifiable; the other 19 can be non-verifiable.
Verifiable CPD
Your accountingcpd.net course counts as verifiable CPD, if you can answer "yes" to these questions:
Was the learning activity relevant to your career?
Can you explain how you will apply the learning in the workplace?
You select courses that meet these criteria, and as you complete each course you get a CPD certificate so you can provide ACCA with the evidence that you undertook the learning activity.