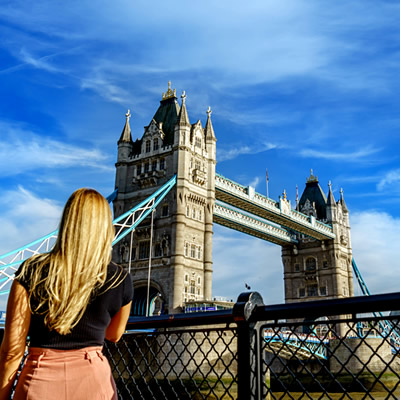 Self-Assessment for Individuals
This course will enable you to:
Explore the key issues of Self-Assessment (SA) - focusing on what it is, who it affects, timescales and deadlines, and various statutory record-keeping requirements
Understand the format of SA returns and various claims and elections that may be required
Gain knowledge on additional compliance and reporting issues faced by the self-employed
Register for HMRC's online services
Understand HMRC's enquiries and investigations procedures and learn to negotiate satisfactory outcomes
This course has been revised and is up to date for 2020-21
Self-Assessment (SA) for individuals is a hugely important area of taxation as it affects so many people.
HMRC issue and receive around 12million tax returns each year. The penalties for non-compliance are severe and can prove to be very costly.
This course identifies and explains the main principles and practice underlying the UK's SA tax system for individuals. You will get to grips with how the system works and the issues that may need to be addressed. By the end of the course, you will have a good understanding of the basic SA system for individuals.
The course is relevant to any finance professional in business and industry who is involved in personal tax. It also appeals to staff in accountancy and/or tax practices, who need to gain an understanding of the basic principles of Self-Assessment.
Overview
What is Self-Assessment?
How do HMRC process returns?
Who does Self-Assessment affect?
What are the timescales and deadlines under SA?
What are the record-keeping requirements for the taxpayer?
Individuals and Employees
How does self-assessment affect employees?
Who is responsible for the tax returns of individuals and employees?
How do you make claims for pension contributions?
How do you make claims for gift aid?
How do you make claims for marriage allowance?
How do individuals and employees pay tax?
What are the penalties for late payment?
What are the proposed penalties for late payment?
The Self-Employed
How do you register taxable profits?
What is the trading allowance?
What is the cash basis?
How do you record payments on account?
Other Matters Affecting SA
How do you register for Self-Assessment online?
What are enquiries and investigations?
What is a closure notice?
What is a settlement?
What is Making Tax Digital?

ACCA partner with accountingcpd.net to provide high quality CPD for members. As an ACCA member, you are required to complete at least 40 relevant units of CPD each year, where one unit is equal to one hour. 21 units must be verifiable; the other 19 can be non-verifiable.
Verifiable CPD
Your accountingcpd.net course counts as verifiable CPD, if you can answer "yes" to these questions:
Was the learning activity relevant to your career?
Can you explain how you will apply the learning in the workplace?
You select courses that meet these criteria, and as you complete each course you get a CPD certificate so you can provide ACCA with the evidence that you undertook the learning activity.