The full accountingcpd annual licence
Your CPD organised. 150+ courses. 1000+ hours.
reviews
"I detest completing 'CPD' courses for the sake of building my hours but for once I feel like I have completed something stimulating and of real value."
---
accountingcpd.net learner
"The whole method of presentation is great. I loved the interaction. I feel I put a lot more effort into learning."
---
accountingcpd.net learner
"Wow - what a lot of thinking. It made me think that there is much that I should be doing in my business."
---
accountingcpd.net learner
New in 2021

Weekly briefing
Find out what's trending in world of accounting

Monthly webinars
Hear from guest expert speakers

Accountant's Update Service
Keep up with accounting & regulatory changes
Enhanced CPD Tracker
Keeps track of all the CPD you do
What do you get?

Huge range
Over 1000 hours of CPD to choose from

New content
Immediate access to new CPD each week

Flexibility
Learn what you want, where you want, when you want

CPD Certificate
Audit proof and stored securely
Look inside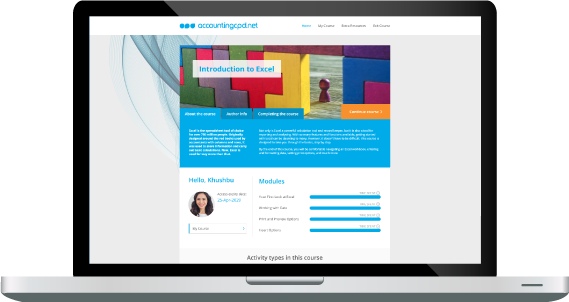 CPD Courses
150+ online CPD courses on a wide range of accounting topics.
Discover the topics that will interest and challenge you. Whichever subject you choose, we're confident you'll find our learning flexible, effective, stimulating and enjoyable too.
New courses are automatically added to your licence as soon as they are published.
CPD Bites
CPD Bites is an exclusive service for accountingcpd licence holders.
It's bite-sized CPD. Stimulating learning in convenient, fully tracked, 15-minute sessions.
There are lots of bites to choose from and new bites are added every week.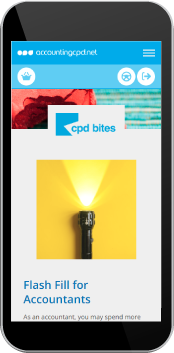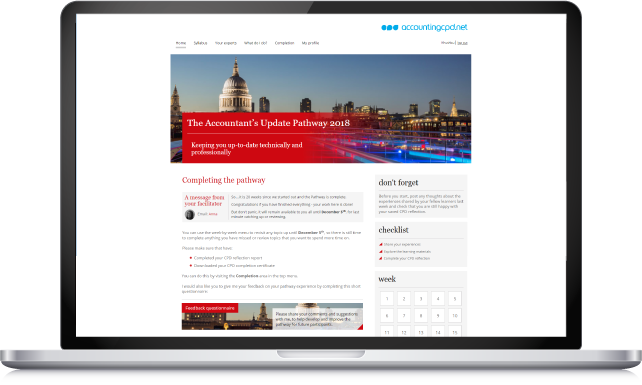 Pathways
Learning pathways are designed to help you keep up to date and achieve your next career goal.
Study online 1-hour per week for 20 weeks, at a time that suits you, supported throughout by your online facilitator. Through a combination of webinars, podcasts, online courses, peer discussion, articles and quizzes, you'll find a varied and engaging learning experience that fits around your working life.
Excel
Mastering Microsoft Excel is essential for every professional accountant.
Accountingcpd.net offers a range of innovative Excel content that is designed specifically for accountants and finance professionals to help you make the most of this powerful tool.
Through videos, courses, bites and quizzes you can learn to become quicker, more accurate and more sophisticated in your finance and business analysis and reporting.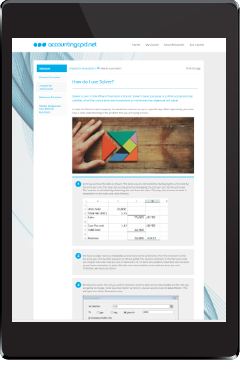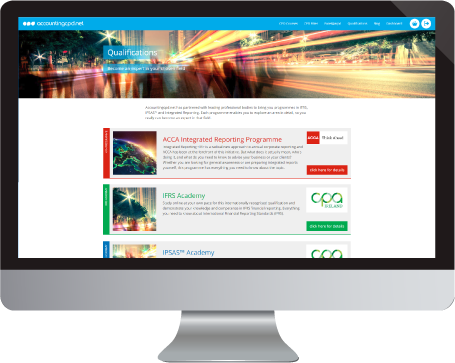 Qualifications
Become an expert in Digital Finance, IFRS, or Integrated Reporting.
We have partnered with leading professional bodies to bring you programmes in Digital Finance, IFRS, and Integrated Reporting. Each programme enables you to explore an area in detail, so you really can become an expert in that field.
Got a team of 2 or more?
Develop and retain a talented finance team with our team subscriptions.
find out more