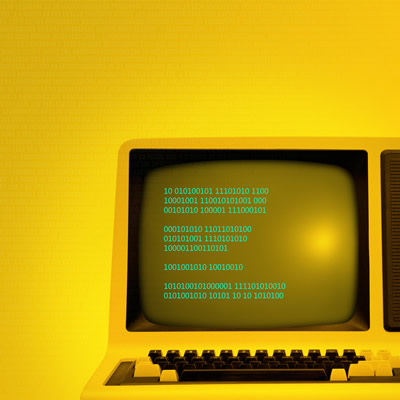 Data Protection
This course is not currently available. This may be because we are updating it, because a new version is soon to be published or because it is being withdrawn. To find out more or to ask us a question about this course, please
email us
.
This course will enable you to:
Understand your commercial and legal responsibilities
Handle data securely, competently and effectively
Respond correctly to requests, providing the appropriate information
Put in place, and adhere to, the required policies and procedures
Take the practical steps needed to ensure organisational compliance
This course has been revised and is up to date for 2017-18, including information on GDPR
All organisations that handle personal information are required to comply with the Data Protection Act. A 'subject access request' allows people to find out what information is held about them – electronically and in some paper records. Companies must adhere to strict regulations regarding privacy and disclosure. Yet as with many areas of the law, the regulations can be complex.
Data Protection will enable you to understand issues such as choice, consent, transparency, security and the legislation. You will learn how to handle data correctly and how to respond to requests for information.
Privacy and data protection
What is privacy and data protection?
What are the current legal arrangements for privacy in the UK?
What are the Eight Principles of Data Protection?
What the law says
To whom does data protection apply?
To what information does data protection apply?
What is the difference between personal data and sensitive data?
Does the Act give people specific rights?
What are the exemptions?
Is the Data Protection Act enforceable?
Duties and obligations
What key concepts do data controllers need to understand?
What about data collected via surveillance and CCTV?
How do we comply with the Eight Data Protection Principles?
Decision making
What is Durant?
What about confidentiality?
What happens if we get it wrong?
Why would we receive subject access requests?
Policies and procedures
Do we have to log the requests we receive?
How do we get consent?
What if we don't manage our information very well?

ACCA partner with accountingcpd.net to provide high quality CPD for members. As an ACCA member, you are required to complete at least 40 relevant units of CPD each year, where one unit is equal to one hour. 21 units must be verifiable; the other 19 can be non-verifiable.
Verifiable CPD
Your accountingcpd.net course counts as verifiable CPD, if you can answer "yes" to these questions:
Was the learning activity relevant to your career?
Can you explain how you will apply the learning in the workplace?
You select courses that meet these criteria, and as you complete each course you get a CPD certificate so you can provide ACCA with the evidence that you undertook the learning activity.