Welcome to excel@acpd. Designed specifically for accountants, this resource gives you everything you need to make the most of Microsoft Excel.
What do you get?

Huge range
30+ hours of intro, intermediate and advanced courses

New content
Added each month. Tell us what you want to see
CPD Certificate
Track your CPD and watch it clock up over the year
Mastering Microsoft Excel is essential for every professional accountant. Excel@acpd is an innovative, online service designed specifically for accountants and finance professionals to help you make the most of this powerful tool.
Explore how you can use Excel to become quicker, more accurate and more sophisticated in your finance and business analysis and reporting.
Look inside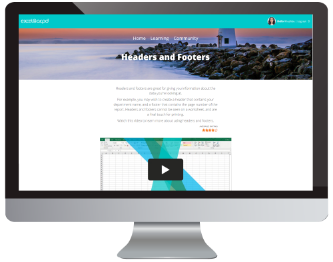 Videos
New! – 80+ videos take you through Excel's key concepts using step-by-step worked examples.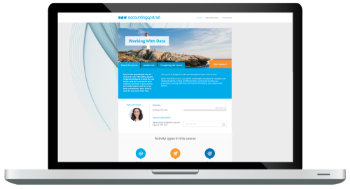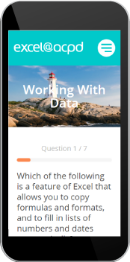 Quizzes
20+ quizzes to test your knowledge and check your progress.
CPD Bites
20+ CPD Bites give you excel tips and tricks in digestible 15-minute chunks.
Try a free CPD Bite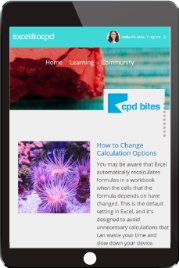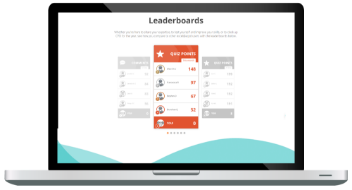 Community
Share your thoughts, see what others have to say and find out how you compare to them on the leaderboards.
reviews
"[excel@acpd] helped me a lot as most of the topics are very relevant to my role and are very practical and easy to apply. The new knowledge acquired is an added skill that I wouldn't have gained on my own. The videos provided in some parts of the course are an excellent means of enhancing the learning experience because it provided practical guidance and easy-to-follow instructions."
---
Gerardo C
"Really good to learn new features and enhance knowledge when most experienced/skilled user in the office. Like having an Excel companion at work!"
---
Rebekah H
"Tables were a revelation - did not use them before as remember them from old times when they were very static."
---
Brian S