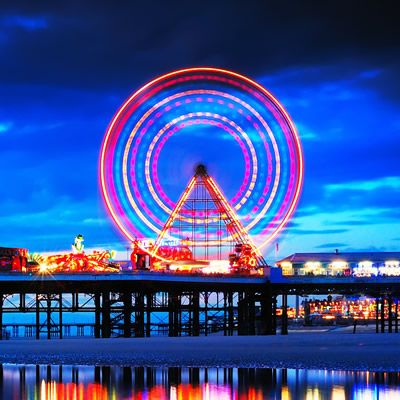 2019-20 Update: IFRS
This course is not currently available. This may be because we are updating it, because a new version is soon to be published or because it is being withdrawn. To find out more or to ask us a question about this course, please
email us
.
This course will enable you to
Understand the likely impact of each of the new standards on your organisation
Think thought the consequences of the changes and plan appropriate communications of any changes to the numbers with your stakeholders
Ensure that you are correctly complying with the 5-step process for recognising revenue specified by IFRS 15
Understand the key points hidden in the mountain of words that is IFRS 9 and its potentially wide impact
Consider the introduction of IFRS 16 and the widespread impact it will have on the balance sheets of organisation in many different sectors
Plan for the roll out of IFRS 17 in your organisation and apply it to the complexities of insurance contracts
With the accountancy profession facing criticism for its failure to prevent a number of major corporate scandals and disasters in recent years, it is critical that anyone reporting under IFRS stays up to date with key developments.
The four new standards in this course from part of a series of major changes to the framework. With IFRS 9 Financial Instruments and IFRS 15 Revenue from Contract with Customers effective from 1 Jan 2018, and IFRS 16 Leases from 1 Jan 2019, now is the ideal time to review initial experiences with implementation and to ensure you are up to date.
The course also looks to the future, discussing the impact of IFRS 17 Insurance Contracts, which is not yet effective but will have a significant impact on some organisations.
IFRS 9
What is the objective of IFRS 9?
What are the rules on recognition and derecognition?
How are items classified?
How do we apply the two main tests?
How are issues of impairment dealt with?
What presentation and disclosure issues are there?
IFRS 15
Why is IFRS 15 important?
Why is there a new Standard?
What led to the changes?
What is the objective of IFRS 15?
What is the five-step process?
IFRS 16
What is IFRS 16 all about?
How are leases capitalised?
Why are things changing?
What is the impact of the changes?
How can we get ready for the changes?
Are there any potential complications?
What are the exemptions?
IFRS 17
Why are insurance contracts complex?
How does IFRS 17 help?
How are contracts recognised and measured?
What are onerous contracts, PAAs and reinsurance contracts?
How do we deal with modification, derecognition and presentation?
What disclosures are required?

ACCA partner with accountingcpd.net to provide high quality CPD for members. As an ACCA member, you are required to complete at least 40 relevant units of CPD each year, where one unit is equal to one hour. 21 units must be verifiable; the other 19 can be non-verifiable.
Verifiable CPD
Your accountingcpd.net course counts as verifiable CPD, if you can answer "yes" to these questions:
Was the learning activity relevant to your career?
Can you explain how you will apply the learning in the workplace?
You select courses that meet these criteria, and as you complete each course you get a CPD certificate so you can provide ACCA with the evidence that you undertook the learning activity.