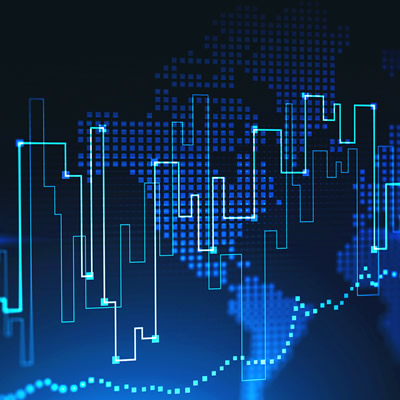 2021-22 Update: Global Trends
This course will enable you to:
Identify the political factors most likely to impact your organisation
Understand the economic trends resulting from the Covid-19 pandemic and how these could affect your business
Explore a variety of regional and global social trends you need to be aware of
Discuss key technological factors and how they might drive change for your organisation
Complete your own PEST analysis to inform your business planning
As business becomes increasingly international, it's important that you are aware of the different global and regional trends that impact on your organisation. Examining these trends will not only help you to understand the current environment in which your business operates and likely future developments, but also to make effective decisions, inform your strategic planning and develop a competitive advantage.
This course will bring you up to date with the latest global trends for 2021-22, through a detailed PEST analysis of different geographical regions. Explore the political, economic, social and technological factors that have been prevalent throughout the pandemic and consider what they mean for your business.
Political
PEST analysis
Political overview
UK
Ireland
Brexit
Australia
Hong Kong
Malaysia
Singapore
Global politics
Economic
Economic overview
UK
Ireland
Australia
Tough growing
Hong Kong
Malaysia
Singapore
Global economy
Social
Social overview
UK
Ireland
Australia
Hong Kong
Workforce age structure
Malaysia
Singapore
Global social issues
Technological
Technological overview
UK
Making Tax Digital
Ireland
Australia
Hong Kong
Malaysia
Singapore
Intellectual property
Global technology

ACCA partner with accountingcpd.net to provide high quality CPD for members. As an ACCA member, you are required to complete at least 40 relevant units of CPD each year, where one unit is equal to one hour. 21 units must be verifiable; the other 19 can be non-verifiable.
Verifiable CPD
Your accountingcpd.net course counts as verifiable CPD, if you can answer "yes" to these questions:
Was the learning activity relevant to your career?
Can you explain how you will apply the learning in the workplace?
You select courses that meet these criteria, and as you complete each course you get a CPD certificate so you can provide ACCA with the evidence that you undertook the learning activity.