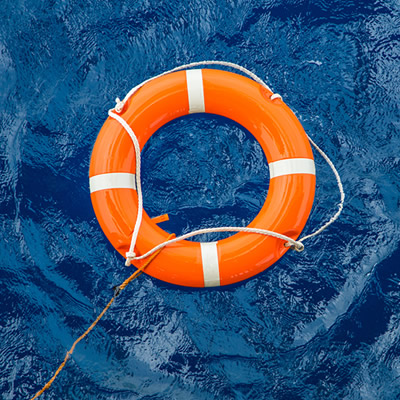 Business Turnaround
This course will enable you to:
Spot common warning signs that a business is in trouble
Identify factors which cause businesses failure
Act quickly during the early stages of crisis management
Respond appropriately using popular crisis interventions
Understand the important role of cash to business survival
Establish the key objectives and questions necessary for building an effective turnaround plan
Implement an effective strategic business turnaround plan
Only 42% of start-ups are still trading five years later. But why do businesses fail? There are common warning signs to look out for and actions that you can take to identify and manage the threats facing your and your clients' businesses to ensure the best chance of survival in the long term.
This course provides information and advice on business turnaround, which can help businesses prepare for potential issues and have the best hope of survival. It will enable you to identify the common warning signs that there's trouble ahead. Discover what steps you need to take at different stages of a crisis as well as the key aspects that you need to consider when developing and implementing an effective business turnaround.
Why do businesses fail?
Cash is king
Carillion
Consequences
Change
Warning signs
External causes of failures
Internal causes of failure
Approaching the edge
The spiral of decline
Business life cycle
Susceptibility to failure: A scores
Quantitative factors: Z scores
What happens in a crisis?
Communication in a crisis
Positive action
Stabilising the situation
First steps
Airlines
Reasons for failure
The cash flow cycle
Cash management
Costing and pricing
Fixed costs review
Variable costs review
Creating a turnaround plan
The turnaround plan
Replace some senior management
Be sure of the commitment of the workforce
Key success factors
Apple
Gap analysis
Customer profitability analysis
Financial planning - cash flows
Costing and pricing
Marketing
Implementing the plan
Developing a strategic plan
Changing the business
Volkswagen
Changing business operations
Creating self-managing autonomous teams
Investing in technology
Burberry
Managing the supply chain
Re-energising the business life cycle
Encouraging change

ACCA partner with accountingcpd.net to provide high quality CPD for members. As an ACCA member, you are required to complete at least 40 relevant units of CPD each year, where one unit is equal to one hour. 21 units must be verifiable; the other 19 can be non-verifiable.
Verifiable CPD
Your accountingcpd.net course counts as verifiable CPD, if you can answer "yes" to these questions:
Was the learning activity relevant to your career?
Can you explain how you will apply the learning in the workplace?
You select courses that meet these criteria, and as you complete each course you get a CPD certificate so you can provide ACCA with the evidence that you undertook the learning activity.