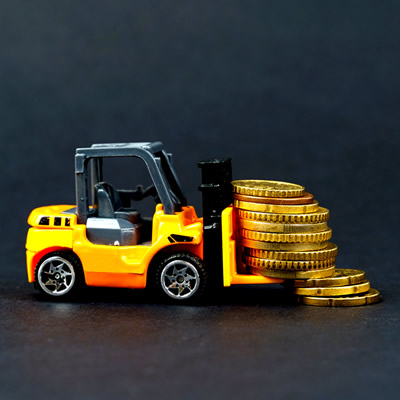 Cash Management
This course will enable you to:
Help your organisation and clients have the right money in the right place at the right time
Minimise time spend waiting for money to arrive, minimise the interest paid and maximise the value of your and your clients' money
Advise on which domestic and international payment methods are right for your organisation and clients
Decide on the best way of collecting payments, including different types of float and Direct Debit collections
Understand the impact that electronic banking can have on cash flow
Explore the attributes of different types of account that cash balances reside on
Assess the benefits of different short-term borrowing and investments instruments
Effective cash management is about having the right money in the right place at the right time - minimising the time spent waiting for money to arrive, minimising the interest we pay, and maximising the value of our money. That sounds easier said than done, but there are a range of techniques that can help your organisation achieve this.
This course will guide you on the mechanisms and techniques available to enhance cash management in your organisation. Gain an understanding of the instruments available to make and collect payments, along with the opportunities and complexities of electronic banking. You'll also be able to identify the key attributes of various account structures and systems as well as short-term borrowing and investment options.
Making payments
Cheques, drafts and card payments
Individual payments, and bulk and batch payments
Urgent payments
Opening up a new market
A beneficiary claims non-receipt
Single Euro Payments Area
Multilateral netting
Collecting payments
Float in general, and mail, funds and information float
Measuring the value of float
Receiving a lot of cheques
Banking and interchange fees
Reversibility risk
Direct Debit collections
Electronic banking
eBanking
Advices of debit and advices of credit
Payment templates for individual payments
Functions for file handling
SWIFT Corporate Access
Centralising cash management
Account structures and systems
Attributes of a basic current account
Tiered, multicurrency and investment accounts
Interest enhancement
Deciding between pooling and zero-balancing
Short-term borrowing and investment options
Advices to receive
Short-term loans, bill financing and issuance of commercial paper
Call and time deposits
Investing in certificates of deposit and purchase of CP
Credit risk and credit ratings
Liquidity and yield curve risk
Drawing up an investment policy

ACCA partner with accountingcpd.net to provide high quality CPD for members. As an ACCA member, you are required to complete at least 40 relevant units of CPD each year, where one unit is equal to one hour. 21 units must be verifiable; the other 19 can be non-verifiable.
Verifiable CPD
Your accountingcpd.net course counts as verifiable CPD, if you can answer "yes" to these questions:
Was the learning activity relevant to your career?
Can you explain how you will apply the learning in the workplace?
You select courses that meet these criteria, and as you complete each course you get a CPD certificate so you can provide ACCA with the evidence that you undertook the learning activity.