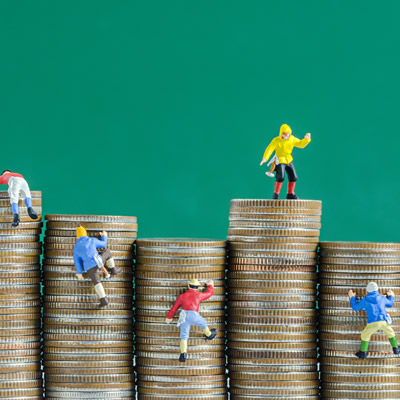 Corporate Treasury KPIs
This course will enable you to:
Understand the key components of treasury management - liquidity management, foreign exchange management, investing liquid resources, borrowing and treasury process costs
Establish the right policies, processes and controls, and look at how they can be measured
Set appropriate KPIs against these core treasury activities to embed good practice and ensure success
Use the best approaches to measure and monitor KPIs in corporate treasury
No matter what sector you work in, there is immense pressure to make the best use of scarce financial resources. But how can you successfully achieve this?
This course will tell you how to run your treasury processes within a framework based on best practice, helping you to make the most of your organisation's resources. It provides a detailed look at how to set up and monitor KPIs around this framework, to measure the effectiveness of the core components of treasury management, including liquidity management, foreign exchange management, and borrowing.
Liquidity management
Corporate treasury and KPIs
Objectives
Policy
Processes and controls: joint control
Core KPIs
Quick ratio
Process and controls: primary ownership
Foreign exchange management
Objectives
Policy scope
Background reading
Policy contents
Processes and controls
Setting KPIs
Investing liquid resources
Objectives
Policy scope
Policy contents
Processes and controls
Setting KPIs
Borrowing
Objectives and policy scope
Foreign exchange swaps
Policy contents
Processes and controls
Setting KPIs
Treasury process costs
The value of corporate treasury processes
Swiss-Swedish group case study
Policy KPIs
Borrowing KPIs
Financial and operational KPIs
Non-standard hedging contracts

ACCA partner with accountingcpd.net to provide high quality CPD for members. As an ACCA member, you are required to complete at least 40 relevant units of CPD each year, where one unit is equal to one hour. 21 units must be verifiable; the other 19 can be non-verifiable.
Verifiable CPD
Your accountingcpd.net course counts as verifiable CPD, if you can answer "yes" to these questions:
Was the learning activity relevant to your career?
Can you explain how you will apply the learning in the workplace?
You select courses that meet these criteria, and as you complete each course you get a CPD certificate so you can provide ACCA with the evidence that you undertook the learning activity.