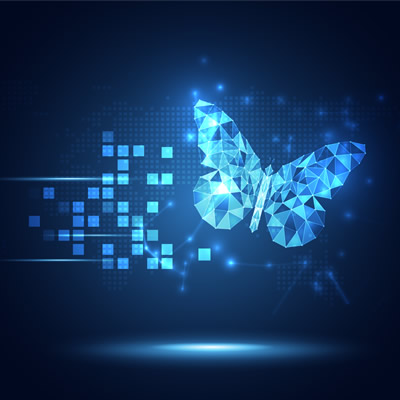 Digital Transformation Strategy: Getting Started
This course will enable you to:
Understand the importance of digital transformation for senior management and the underlying forces driving it
Learn why digital transformation is a whole-of-organisation issue and why careful planning and preparation is key
Discover the internal and external factors needed for creating a vision for digital transformation
Understand the role that innovative thinking plays in delivering successful change
Ensure you can manage changes in digital technology successfully
Digital transformation is a huge opportunity, but managing it effectively requires vision, leadership and common sense. There are opportunities to increase efficiency, reduce costs, enhance quality and deliver greater customer satisfaction, but how do you decide where to start?
This course will take you through the process of developing a digital transformation strategy, helping you to understand the opportunities available to your organisation, prioritise and choose the right ones, understand the process of innovation and anticipate the likely barriers and risks. It will also help you to put in place the foundations of effective project management needed to manage implementation.
Digital transformation
Digital transformation explained
What is digital transformation?
Failures
Future disruptors
Understanding disruption
Analysing your market
Whatís driving digital transformation?
Digital transformation Q&A
Are you a techie?
Technology briefing
Living up to your potential
Opportunities for the finance function
Digital transformation programmes
A whole-of-organisation issue
Projects or programmes?
DX and me
DX in your organisation
Do you have what it takes?
Leading digital transformation
Learn from the best
Reporting and responding
Promoting change
Technological change
Making it happen
Identifying the opportunity
Strategic analysis tools
The customer
Digital technology and customer experience
Creating the right culture
Digital maturity
How mature?
DX maturity model
Technology readiness
Innovation, barriers and risk
Ensuring innovation
Producing ideas
Promoting innovation
Barriers to change
Avoiding the obstacles
Size isnít everything
Managing risk
DX strategy Q&A
DX failure
Out of the box?
Managing change
Small projects
Linking projects
Managing digital change
Successful change
A change for the better
Manging digital change Q&A
Managing projects
Planning steps
Project planning
What can go wrong?
First mover disadvantage
When things go wrong
Common mistakes
The case of the BBC
Project managing DX projects
Running DX projects
Project management skills
Dos and Doníts
Technology enablers
Overcoming barriers

ACCA partner with accountingcpd.net to provide high quality CPD for members. As an ACCA member, you are required to complete at least 40 relevant units of CPD each year, where one unit is equal to one hour. 21 units must be verifiable; the other 19 can be non-verifiable.
Verifiable CPD
Your accountingcpd.net course counts as verifiable CPD, if you can answer "yes" to these questions:
Was the learning activity relevant to your career?
Can you explain how you will apply the learning in the workplace?
You select courses that meet these criteria, and as you complete each course you get a CPD certificate so you can provide ACCA with the evidence that you undertook the learning activity.