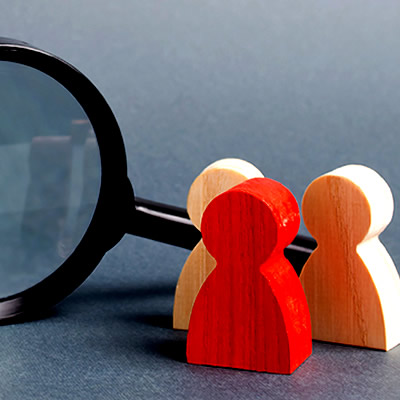 HMRC Enquiries and Investigations
This course will enable you to:
Deal with HMRC enquiries and investigations
Understand HMRC's powers, the different types of investigations and why an investigation might be opened
Negotiate a settlement, and mitigate penalty charges
Be clear about the difference between tax avoidance and evasion
Understand why HMRC might start a criminal investigation, and the powers and safeguards under which they must operate.
HMRC enquiries and investigations are not to be taken lightly. They are an important part of your role as a finance professional, and mistakes can cost both you, your company or your clients, more than just money.
This course looks at how HMRC handle routine enquiries into self-assessment returns, through to full blown investigations into a taxpayer's affairs.
It outlines current law and practice, and guides participants through HMRC procedures, pinpointing the role and responsibilities of the taxpayer, and their agent.
Overview
Why are HMRC's enquiry powers so important?
What is the time frame for opening an enquiry?
What prompts an enquiry?
Can the risk of an enquiry be reduced?
Tax Avoidance vs Evasion
What is tax evasion?
What is the General Anti-Abuse rule?
Who deals with tax fraud and criminal investigations?
What happens under a CDF offer?
Practical Aspects
What happens during an enquiry?
How are penalties calculated?
How is a settlement negotiated?
What is the Alternative Disclosure Resolution?
What are the benefits of applying for ADR?
Criminal Investigations
What will HMRC instigate criminal proceedings?
What are HMRC's criminal investigation powers?
Who can use HMRC's criminal powers?
What are complaints handled?
What are the time limits for complaining?

ACCA partner with accountingcpd.net to provide high quality CPD for members. As an ACCA member, you are required to complete at least 40 relevant units of CPD each year, where one unit is equal to one hour. 21 units must be verifiable; the other 19 can be non-verifiable.
Verifiable CPD
Your accountingcpd.net course counts as verifiable CPD, if you can answer "yes" to these questions:
Was the learning activity relevant to your career?
Can you explain how you will apply the learning in the workplace?
You select courses that meet these criteria, and as you complete each course you get a CPD certificate so you can provide ACCA with the evidence that you undertook the learning activity.