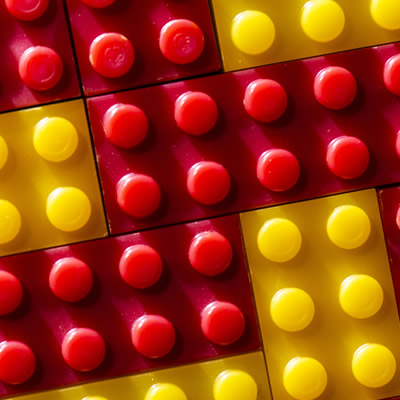 IFRS: Key Accounting Policies and Other Reporting Considerations
This course will enable you to:
Review and develop holistic and coherent accounting policies
Get to grips with all the key standards on accounting policies: IAS 8, IAS 21, IAS 10 and IAS 24
Know how to handle events after the reporting period
Understand how accounting foreign exchange might potentially impact on both the statement of financial position and the statement of comprehensive performance
Prepare financial statements on a going concern basis
Familiarise yourself with IFRS 13 and its influence on other standards
This course provides a holistic approach to developing accounting policies that are coherent and faithful. It draws in diverse elements of the IFRS framework to present a full image of well written financial statements.
Now with a new module on IFRS 13: Fair Value Measurement, as well as video interviews with the authors and additional case studies, the course begins by looking in detail at the main source of guidance on accounting policies – IAS 8. It then takes you through other key issues in reporting including how to deal with foreign exchange transactions, how to handle events after the reporting date , related party transactions and measuring fair value.
Changes in policies
IAS 8 explained
Objective, scope and key definitions
Selecting accounting policies
Changing accounting policies
Revaluation
Changes in accounting estimates
Estimates in your organisation
Errors
Sources of confusion in IAS 8
Dealing with errors
Foreign exchanges
IAS 21 explained
Objective, scope and key definitions
Functional currency in foreign operations
Accounting for functional currency
Functional currency in your organisation
Foreign currency-denominated assets
Exchange differences
Translating to the presentation currency
Presentation currency accounting
Events after the reporting date
IAS 10 explained
Objective, scope and key definitions
Spotting events after the reporting date
Adjusting events
Adjusting events in your organisation
Non-adjusting events
Uncompleted financial statements
Fair value
No longer a going concern
Disclosures
Related parties
IAS 24 explained
Objective, scope and purpose
Related parties
Related party transactions
Significant transaction
Disclosures
Related party transactions in practice
Repercussions
Personnel compensation
Fair value
Objective, scope and key definitions
Defining fair value
Measuring fair value
The hierarchy
Fair value for you
Disclosures concerning fair value
IFRS 13 in International Airlines Group
Valuing securities
Other types of reporting
Other types of reporting explained
IFRS 8: Objective, scope and key definitions
Segment reporting
IFRS 8: Disclosures
IAS 34: Objective, scope and key definitions
IAS 34: Condensed financial statements
IAS 34: Disclosures
Interim financial statements
IAS 33: Objectives and scope
IAS 33: Basic measurements, calculations and disclosures
IAS 33: Earnings per share calculation

ACCA partner with accountingcpd.net to provide high quality CPD for members. As an ACCA member, you are required to complete at least 40 relevant units of CPD each year, where one unit is equal to one hour. 21 units must be verifiable; the other 19 can be non-verifiable.
Verifiable CPD
Your accountingcpd.net course counts as verifiable CPD, if you can answer "yes" to these questions:
Was the learning activity relevant to your career?
Can you explain how you will apply the learning in the workplace?
You select courses that meet these criteria, and as you complete each course you get a CPD certificate so you can provide ACCA with the evidence that you undertook the learning activity.