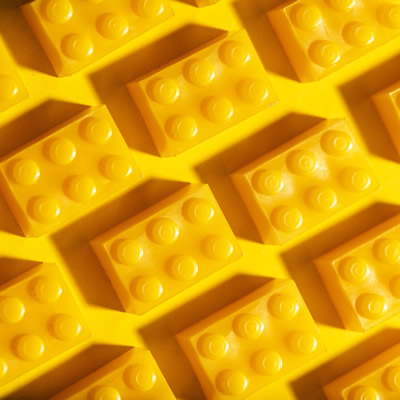 IFRS: Revenue Recognition
In this course you will:
Learn the new provisions of IFRS 15
Understand each step of the five-step process for implementing IFRS 15
Recognise whether to capitalise costs when entering into a contract
Understand the disclosure requirements under the new standards
Know how to account for grants correctly under IAS 20
Revenue is a fundamental concept in accounting, but the rules for how to recognise and report it in financial statements have been fundamentally revised. IFRS 15 represents this major revision of the rules governing revenue from contracts with customers.
This course will get you up-to-date with recent changes and what they mean for your organisation. You will understand the key provisions of IFRS 15, the five-step process and other factors affecting the standard such as contract costs.
IFRS 15: A New Standard
IFRS 15
All about revenue
Aims of IFRS 15 – Q&A
The need for a new Standard
Objectives of IFRS 15
IFRS 15 for your organisation
IFRS 15: The five-step process
Can you recognise your revenue?
Step 1: Contract Recognition
What is a contract?
Contract recognition in your organisation
Step 1 – Q&A
Key elements of a contract
Aircraft hardware supply
Can you recognise a contract?
Step 2: Identify Performance Obligations
Step 2 – Q&A
What are performance obligations?
Identifying performance obligations in your organisation
Over time or at a point in time?
Engine efficiency in the aerospace industry
Identification parade
Step 3: Determine Transaction Price
Step 3 – Q&A
Determining the transaction price
Determining transaction prices in your organisation
Devil in the detail: variations and adjustments
A complicated game
Early payment discounts
Step 4: Link Price to Performance
Step 4 – Q&A
Linking transaction prices to performance obligations
Linking prices to obligations in your organisation
Estimation methodologies
Allocating variable consideration
Step 5: Recognise Revenue
Recognising revenue
Step 5 – Q&A
Likely impact of IFRS 15 in your organisation
Impact of IFRS 15 – Q&A
Contract Costs
Capitalising contract costs
Amortisation of contract costs
Contract costs in your organisation
Capitalising and amortising contract costs in practice
Disclosure Requirements
Disclosure requirements
Disclosure requirements in your organisation
The Big Fat IFRS Quiz
Government Grants and Assistance
Government grants – Q&A
Government grants and government assistance
Rules about accounting for grants
Sticking to the rules
Devil in the detail: Government grants
Disclosure requirements
Alternative approaches to accounting for grants and assistance
Don't take it for granted

ACCA partner with accountingcpd.net to provide high quality CPD for members. As an ACCA member, you are required to complete at least 40 relevant units of CPD each year, where one unit is equal to one hour. 21 units must be verifiable; the other 19 can be non-verifiable.
Verifiable CPD
Your accountingcpd.net course counts as verifiable CPD, if you can answer "yes" to these questions:
Was the learning activity relevant to your career?
Can you explain how you will apply the learning in the workplace?
You select courses that meet these criteria, and as you complete each course you get a CPD certificate so you can provide ACCA with the evidence that you undertook the learning activity.