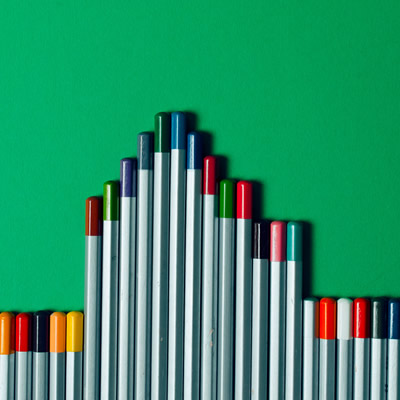 Key Performance Indicators
This course will enable you to:
Gain a better understanding of KPIs and the potential benefits they can provide to your organisation
Discover what makes good KPIs and how to build a strong foundation to support them
Understand the role of data when measuring your KPIs and how to present it in a helpful way
Consider the practicalities of KPI implementation and the importance of having a strong team behind them
Learn how to embed KPIs in your organisation and encourage employees to actively engage with them
Key Performance Indicators (KPIs) are the benchmarks used by organisations to ensure their company is working reliably and productively towards wider organisational goals. But what makes a good KPI and how do you go about measuring them?
This course will help you to identify what it takes to create KPIs that are both reliable and measurable. Discover what foundations and support good KPIs need and how to successfully embed these KPIs into your organisation, whilst ensuring employees are engaged with them.
Why do we need KPIs?
Getting started
The KPI rulebook
The benefits
The problem with targets
When targets go wrong
The four kinds of KPI
Keeping it simple
Creating KPIs that work
Getting KPIs right
What makes a good KPI?
You and KPI
Financial KPIs
How to create effective KPIs
Processes in effective KPIs
The final steps for effective KPIs
KPIs gone wrong
Testing KPIs
Reporting against KPIs
Data and KPIs
Presenting performance data
Presenting data in context
The voice of the process
The nature of variation
The control chart
Make sure data collection is robust and consistent
Plot the data in time order
Calculate the natural process limits
Analyse the behaviour of the process
An XmR chart put to use
Dealing with variation
Chart your progress
Improving performance
A framework
Exploring potential problems
KPIs that last
Develop and implement improvement plans
Creating KPIs for your organisation
Review alternative solutions
Maintaining KPIs
Tools of the trade
Testing performance
Making it all work
Natural KPIs
Embedding KPIs
Engaging people
Men and women of culture
Principles for a no-blame culture
No-blame culture in practice
First steps

ACCA partner with accountingcpd.net to provide high quality CPD for members. As an ACCA member, you are required to complete at least 40 relevant units of CPD each year, where one unit is equal to one hour. 21 units must be verifiable; the other 19 can be non-verifiable.
Verifiable CPD
Your accountingcpd.net course counts as verifiable CPD, if you can answer "yes" to these questions:
Was the learning activity relevant to your career?
Can you explain how you will apply the learning in the workplace?
You select courses that meet these criteria, and as you complete each course you get a CPD certificate so you can provide ACCA with the evidence that you undertook the learning activity.