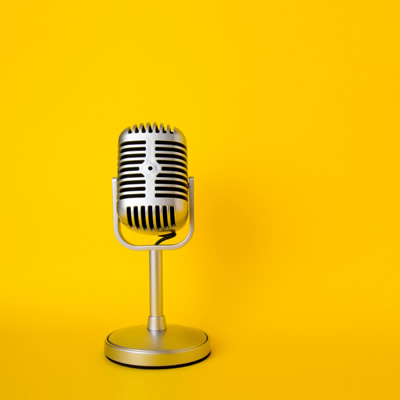 Presentation Skills
This course is not currently available. This may be because we are updating it, because a new version is soon to be published or because it is being withdrawn. To find out more or to ask us a question about this course, please
email us
.
This course will enable you to:
Design and deliver confident and persuasive presentations
Enhance your verbal, visual and non-verbal communication skills
Select and use appropriate technology
Manage nerves and reduce public speaking anxiety
Encourage audience participation, in person and online
Tackle questions, interruptions and technical fails
Evaluate and improve your performance
Whatever your role, or the organisation you work in, effective presentation skills are an important part of your professional portfolio and will help to boost your career.
For many people, the idea of delivering a presentation to colleagues brings up images of standing in front of an audience and summoning up enough courage to speak. Being able to project an air of confidence and hold the room are, of course, key skills for presenters but there's something equally important that needs to take place behind the scenes.
During this course you will explore how verbal, visual and non-verbal communication skills contribute to effective presentations while considering your audience, goals and the wider context. You'll also discover how to manage nerves and stay on message in some of the most challenging business situations.
Communicating with presentations
Why do presentations matter?
How is presenting different from other forms of communication?
What are the barriers to delivering effective presentations?
What skills do you need to be an effective presenter?
What presentation style should you use?
Structuring and planning your presentation
What steps should you take to develop a presentation?
What sort of presentation should you deliver?
How should you structure information?
How should you choose visual aids?
How should you prepare for a presentation?
What is the best way to use notes?
Delivering impactful presentations
What can you do to reduce your nerves?
How can you build a rapport with your audience?
What is the most effective way to speak?
What is the most effective way to stand?
How should you handle questions?
What is the best way to manage hecklers?
Using multimedia tools and technology
How can you choose the most effective presentation tool to use?
How should you design your slides?
What do you need to know about incorporating images?
How can you clearly communicate numerical data?
What do you need to know about audio and video?
What are the legal issues you should be aware of?
Presenting in challenging circumstances
How do you create compelling stories?
How can you persuade an audience to support your idea?
How should you encourage participation?
How can you effectively communicate in virtual presentations?
How should you collaborate in group presentations?
What should you do when things go wrong?
How can you evaluate your performance?

ACCA partner with accountingcpd.net to provide high quality CPD for members. As an ACCA member, you are required to complete at least 40 relevant units of CPD each year, where one unit is equal to one hour. 21 units must be verifiable; the other 19 can be non-verifiable.
Verifiable CPD
Your accountingcpd.net course counts as verifiable CPD, if you can answer "yes" to these questions:
Was the learning activity relevant to your career?
Can you explain how you will apply the learning in the workplace?
You select courses that meet these criteria, and as you complete each course you get a CPD certificate so you can provide ACCA with the evidence that you undertook the learning activity.