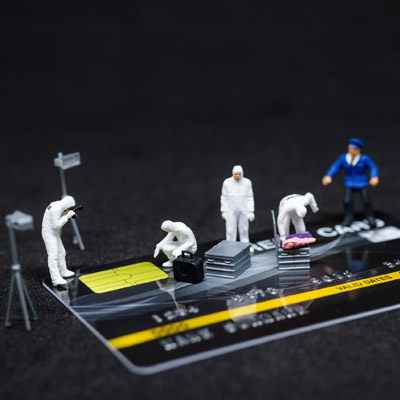 Preventing Financial Crime
This course will enable you to:
Understand the range of financial crimes which can be committed, as well as the motives and profiles of those likely to commit them
Gain comprehensive skills in risk management and improve your assessment of risk factors
Identify how to properly approach and report financial crimes
Develop an effective policy for IT system risks
Know how to influence ethical behaviour and create the right kind of corporate culture
Financial crime can be committed by anyone in an organisation, who is motivated by some need or desire, prepared to rationalise their actions, and thinks they won't get caught. It can also be committed by external sources through malware attacks, therefore having an understanding of this area is crucial for protecting your organisation.
This course will enable you to understand the various types of financial crime and the controls that can be used to limit the opportunities for fraudsters to commit them. More importantly you will look at how to create the right culture within an organisation to not only discourage collusion in fraud but also to encourage reporting and disclosure. You'll be able to implement strategies for risk management and responding to financial crime, as well as how to protect your organisation's IT system.
Defining financial crime
What is financial crime?
The cost of fraud
Management fraud
Individuals and financial crimes
Money laundering
Bribery and corruption
FATF and the law
Organisation wide approaches
Corporate culture
Financial crime within organisations
Safeguarding against misconduct
Policies and procedures
The role of audit
Individual financial crimes
Criminal motivations
Accounting aspects
The control environment
Monitoring controls
Risk management and control
Inherent risk
Risk management
Risk management approaches
Internal controls and risk
CRSA and ERM
Responding to financial crime
IT approaches to fraud prevention
Assessing IT system risks
Protecting IT systems
Policy and procedure
Areas of vulnerability
Cloud computing
Formal risk management
Forensic readiness

ACCA partner with accountingcpd.net to provide high quality CPD for members. As an ACCA member, you are required to complete at least 40 relevant units of CPD each year, where one unit is equal to one hour. 21 units must be verifiable; the other 19 can be non-verifiable.
Verifiable CPD
Your accountingcpd.net course counts as verifiable CPD, if you can answer "yes" to these questions:
Was the learning activity relevant to your career?
Can you explain how you will apply the learning in the workplace?
You select courses that meet these criteria, and as you complete each course you get a CPD certificate so you can provide ACCA with the evidence that you undertook the learning activity.