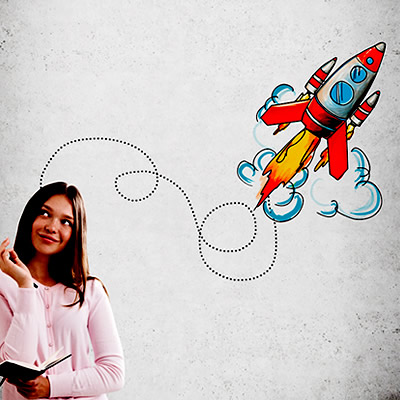 Profitability: Six Questions That Will Change Your Business
This course will enable you to:
Improve the profitability of your organisation
Find out precisely what your customers want
Clarify how well you have to do it
Measure how well you are doing it
Calculate the cost of under and over-performance
Understand why you are under or over-performing
Decide what to do about it
Is your organisation as profitable as it could be? As an accountant, you can become the fulcrum of change and improvement, by identifying opportunities for improvement, calculating the financial upside of corrective action, and driving the improvement process.
This course will guide you through six simple questions that can transform the profitability of your organisation. You'll discover the important roles that customers, targets, measurement processes and costs play in the improvement of your organisation. The course will enable you to drive the improvement process based on objective, empirical data.
The six questions
Change and improvement
Overdelivery
Why the six questions?
Contributing to customer satisfaction
Making change happen
The first question
Experiences of organisational hubris
Customer touch-points
How do we ask our customers?
Dovetailing with existing processes
Expansionary strategies
Customer order supply chain
The second question
Setting targets
Bad targeting
Setting targets against customer criteria
Empirical targets in your organisation
The third question
Keeping track
Bad measurements
Hidden horrors
Measurement frequency
How well are you currently performing?
The fourth question
Dealing with abrasive types
Lost sales
Where does the money go?
Utilisation scores
Cost of quality
Customer involvement
The fifth question
Why are we under/overperforming?
How to solve a problem
The fishbone diagram
Failure modes and effects analysis
The cause and effect technique
The sixth question
Achieving consensus
The process in action
Constantly involving all stakeholders
Bottom-to-top organisational involvement
Keeping the customer happy
Barriers to implementation

ACCA partner with accountingcpd.net to provide high quality CPD for members. As an ACCA member, you are required to complete at least 40 relevant units of CPD each year, where one unit is equal to one hour. 21 units must be verifiable; the other 19 can be non-verifiable.
Verifiable CPD
Your accountingcpd.net course counts as verifiable CPD, if you can answer "yes" to these questions:
Was the learning activity relevant to your career?
Can you explain how you will apply the learning in the workplace?
You select courses that meet these criteria, and as you complete each course you get a CPD certificate so you can provide ACCA with the evidence that you undertook the learning activity.