Complete your 2019 CPD
How is your 2019 CPD coming along? However much you've done, we're here to help.
It doesn't matter if you've yet to start your CPD or if you only need a few more hours, we have four fantastic CPD solutions to suit your CPD needs.
Choose from the options below and get high quality, online CPD at your fingertips so that you can complete your 2019 CPD in no time.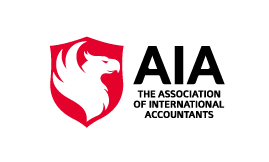 Annual licence
Complete your CPD with an annual licence. Become a licence holder today and get access to 150+ online CPD courses, excel@acpd, CPD Bites and more.
read more
Pick n Mix 20 hours
Choose ANY five 4-hour online courses and get your year's CPD in one purchase. BUY BEFORE 4TH OCTOBER, GET ACCESS TO 1ST OCTOBER 2020.
Save £100 at the checkout using code AIA20.
read more
Need just a few more CPD hours?
Choose from the complete range of 150+ 4-hour courses, covering professional and technical subjects.
Recently added topics include Tax, GAAP, IFRS, KPIs, Financial Modelling and Big Data.
Save 10% at the checkout using code AIA101
read more