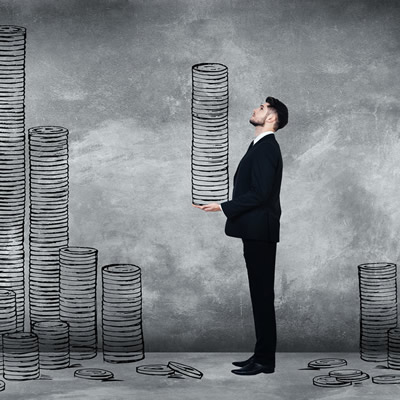 Claiming R&D Tax Credits
This course will enable you to:
Have a good overview of the UK R&D tax relief and credit schemes
Understand the definitions used by HMRC to assess whether a project qualifies as R&D
Understand the critical information that is normally included in an R&D claim
Be able to draw up a checklist of what to include in an R&D claim
This course has been revised and is up to date for 2020-21
Do you know how to judge whether your company or client is eligible for R&D tax credits? With so much misunderstanding about what qualifies as R&D, the tax credits scheme is still significantly under-utilised, especially in the SME sector.
This course will help you to recognise qualifying R&D activities, compile appropriate cost breakdowns, calculate the value of the R&D tax credit claim and ensure that your claim includes all the information HMRC want to see.
Getting to know R&D tax credits
What are R&D tax credits?
What is the size of the marketplace?
Who is eligible?
What are the current claim rates?
How are R&D tax credit claims submitted?
Recognising qualifying R&D activities and projects
How is science and technology defined for R&D claims?
What advances need to be sought in order to claim?
What is the concept of scientific and technological uncertainty?
Who is a competent professional?
What are the different types of qualifying activity?
Compiling eligible R&D cost breakdowns
What qualifying activities and costs can be included in an R&D claim?
What you need to know when compiling an R&D cost breakdown?
What are some common pitfalls and how do I avoid them?
Calculating the value of R&D tax credit claims
What are R&D enhancement rates?
What are the calculation steps?
What if the tax credit rate changes during the company's accounting year?
What are the R&D elements in a corporation tax return?
Understanding what HMRC wants to see in an R&D claim
What are the key qualification checks?
How do we approach the technical justification?
What does a qualifying costs breakdown include?
What might trigger a HMRC enquiry? What are their common questions?

ACCA partner with accountingcpd.net to provide high quality CPD for members. As an ACCA member, you are required to complete at least 40 relevant units of CPD each year, where one unit is equal to one hour. 21 units must be verifiable; the other 19 can be non-verifiable.
Verifiable CPD
Your accountingcpd.net course counts as verifiable CPD, if you can answer "yes" to these questions:
Was the learning activity relevant to your career?
Can you explain how you will apply the learning in the workplace?
You select courses that meet these criteria, and as you complete each course you get a CPD certificate so you can provide ACCA with the evidence that you undertook the learning activity.