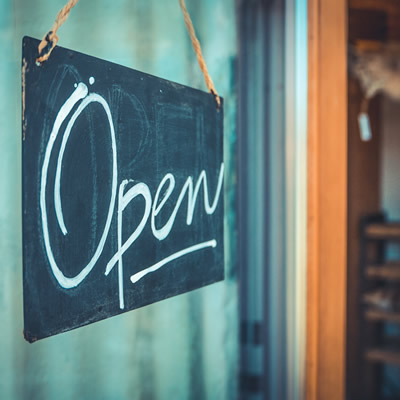 Enterprise and Entrepreneurship
This course will enable you to:
Understand Enterprise and Entrepreneurship
Talk about business ideas
Build relationships with customers
Identify growth opportunities
Understand long-term entrepreneurial strategy
Know what to do if a concept fails
Enterprise and Entrepreneurship is all about creating and exploiting business opportunities. This course shows you how companies apply enterprise skills to turn their business ideas into successful and sustainable ventures. This course helps you discover the importance of strategic thinking and consider how to develop effective business models, value creation methods and exit strategies. You will also explore the factors that influence success, and learn how to manage entrepreneurial projects through both good times and bad.
Your entrepreneurial vision
What is entrepreneurship?
What is a strategic vision?
How do I turn my product idea into a scalable business idea?
What factors will influence the success of my business model?
How should I talk about my business idea?
Which business type is best for me?
How much attention should I give to brand development?
What other issues should I consider?
Leading the initiative
Who should be involved?
What is the best organisational structure for me?
How can I build relationships with customers?
How do I manage financial aspects?
What do my investors and stakeholders need to know?
How should I manage risk?
Developing a sustainable venture
Why does business development matter?
When is the right time to expand?
How do I identify opportunities for growth?
How can I gather relevant information?
What tools can I use to inform decision-making?
How should I manage the innovation process?
Creating, measuring and harnessing value
What is the value chain?
How should I measure success?
How can I estimate the value in my enterprise?
When should I re-evaluate my business model?
How can I release the value in my business?
What should my long-term entrepreneurial strategy be?
Staying on track
Why do business plans and businesses fail to deliver?
How can I stay afloat in a crisis?
Where can I find support and advice?
What do I do if my concept fails?
When should I hand over the project to a successor?

ACCA partner with accountingcpd.net to provide high quality CPD for members. As an ACCA member, you are required to complete at least 40 relevant units of CPD each year, where one unit is equal to one hour. 21 units must be verifiable; the other 19 can be non-verifiable.
Verifiable CPD
Your accountingcpd.net course counts as verifiable CPD, if you can answer "yes" to these questions:
Was the learning activity relevant to your career?
Can you explain how you will apply the learning in the workplace?
You select courses that meet these criteria, and as you complete each course you get a CPD certificate so you can provide ACCA with the evidence that you undertook the learning activity.