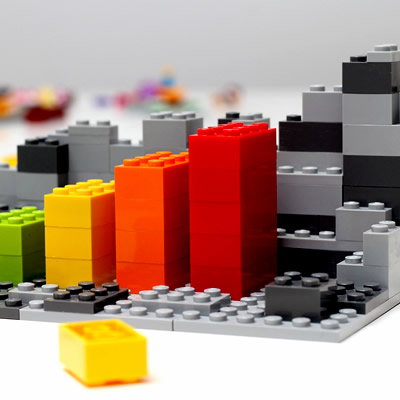 IFRS: The Structure of Financial Statements
This course will enable you to
Understand the principles and aims of the IFRS regime
Comprehend the general rules regarding financial statements prepared under IFRS
Gain an overview of the reports
Do you understand the fundamental principles underlying IFRS? Without a clear understanding of the essential background to the IFRS regime as a whole, it is impossible to fit the individual IFRSs into the bigger picture.
Now enhanced with additional case studies and video interviews with the author, this course explains the design of financial statements within International Financial Reporting Standards (IFRS) and considers their key components, as well as what each statement is trying to achieve. You will recognise the information that needs to be included as well as the concepts of fair presentation, accruals and going concern, building to a full understanding of the core framework into which the IFRSs fit.
The aims of IFRS
What is IFRS?
General purpose financial statements
IFRS regime: Basic principles
Key financial statements
Project manager
Technical challenges
Implementing IFRS
Changes to IFRS
Overcoming barriers
General rules
Moving to IFRS
The purpose of financial statements
Information that must be included
The accruals concept
The going concern concept
Going concern
The financial statements under IFRS
The statement of financial position
The statement of financial position explained
Statement of financial position: The aims
Information in the statement of financial position
Statement of financial position in action
Current and non-current assets
Current and non-current assets and liabilities
Current liabilities
Assets and liabilities
Changes to assets
Definition and recognition of an asset
Disclosures
The statement of comprehensive income
The statement of comprehensive income explained
Statement of comprehensive income
Non-controlling interest
Finance costs
What is comprehensive income?
Types of income included
Nature of expense and function of expense methods
Nature vs function of expense
Other financial statements and disclosure notes
Other financial statements explained
The statement of changes in equity
The statement of cash flows
Structure of the statement of cash flows
Disclosure notes explained
Structure of the notes
Accounting policies in the financial statements
Sources of estimation uncertainty
Estimation
IAS 1 and capital
Accounting policies
Cash flow statement
Operating, investing and financing activities

ACCA partner with accountingcpd.net to provide high quality CPD for members. As an ACCA member, you are required to complete at least 40 relevant units of CPD each year, where one unit is equal to one hour. 21 units must be verifiable; the other 19 can be non-verifiable.
Verifiable CPD
Your accountingcpd.net course counts as verifiable CPD, if you can answer "yes" to these questions:
Was the learning activity relevant to your career?
Can you explain how you will apply the learning in the workplace?
You select courses that meet these criteria, and as you complete each course you get a CPD certificate so you can provide ACCA with the evidence that you undertook the learning activity.