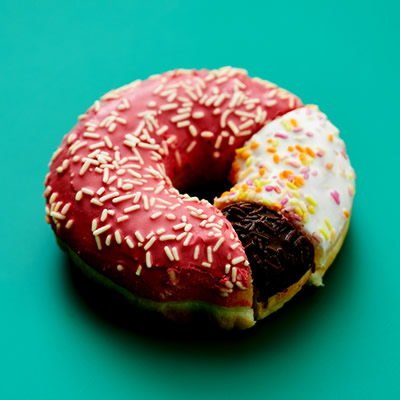 KPIs for SMEs
This course will enable you to:
Establish the framework and the tools you need for managing performance in SMEs
Understand the most important KPIs for customer performance and employee performance
Develop a set of KPIs for your SME to measure the effectiveness and efficiency of the business
Be confident about KPIs to measure SME financial performance
Whittle down your KPIs to the ones that really matter
There are many performance measures available – literally hundreds. We call them key performance indicators (KPIs). But they can't all be "key" and they are not all equally useful, especially not to small and medium sized businesses. SMEs require KPIs that are easy to measure and easy to understand and that provide valuable information about how to effectively run the business.
Now enhanced with additional case studies and video interviews with the author, this course is about performance measures that work for micro, small and medium-sized enterprises (SMEs). The course provides a straightforward method of performance monitoring that allows problems to be identified and addressed.
Getting started
KPI measures in SMEs
Why measure performance?
The benefits of KPIs
How variation impacts performance
Displaying performance data
The XmR chart
Collecting robust and consistent data
Plotting data in time order
Calculate the natural process limits
Analyse the behaviour of the process
Performance improvements in SMEs
Percentages and ratios
Analysing performance data
Dealing with variation
Using the XmR chart to drive action
Measuring progress
Customer KPIs
The need for customer KPIs
What do your customers want?
Good KPIs for customer performance
Measuring customer activity
The perils of active customers
Measuring sales within a time period
Monitoring customer returns
Measuring the percentage of sales from new products
Measuring delivery and quotation performance
Delivery performance
The power of customer KPIs
Measuring customer support and satisfaction
Choosing customer KPIs
KPIs for customers
Employee KPIs
The need for employee KPIs
Are your employees effective?
Good KPIs for employee performance
Employee turnover
Skills matrix performance measures
KPIs in the health sector
Measuring employee involvement and satisfaction
The power of employee KPIs
Choosing employee KPIs
For your employment
Operational KPIs
The need for operational KPIs
How efficient are your processes?
Good KPIs for operational performance
Monitoring processes
KPIs in the manufacturing industry
Inventory turnover
Measuring the quality of products
Measuring suppliers' delivery performance
The power of operational KPIs
Choosing operational KPIs
Trusting the process
Financial KPIs
The need for financial KPIs
How do you measure financial health?
Good KPIs for financial performance
Measuring the contribution margin by value stream
Measuring productivity
The acid test ratio
Measuring debtors and cash flow
Interest cover
The power of financial KPIs
Choosing financial KPIs
Monitoring and managing performance
Selecting the final list of KPIs
How many KPIs should SMEs use?
Principles for monitoring and managing performance
Framework for managing performance
Monitoring and managing with KPIs
Methods for monitoring and analysing performance
Where should we start?
Implement your initial KPIs
How important are KPIs?
Putting it into practice

ACCA partner with accountingcpd.net to provide high quality CPD for members. As an ACCA member, you are required to complete at least 40 relevant units of CPD each year, where one unit is equal to one hour. 21 units must be verifiable; the other 19 can be non-verifiable.
Verifiable CPD
Your accountingcpd.net course counts as verifiable CPD, if you can answer "yes" to these questions:
Was the learning activity relevant to your career?
Can you explain how you will apply the learning in the workplace?
You select courses that meet these criteria, and as you complete each course you get a CPD certificate so you can provide ACCA with the evidence that you undertook the learning activity.