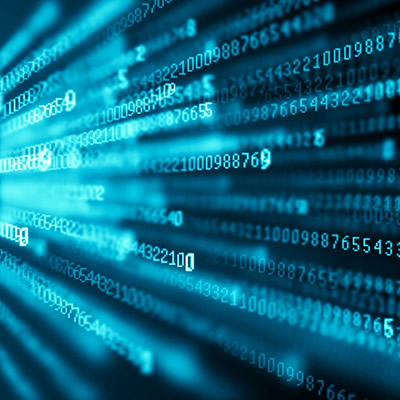 Presenting Numerical Data
This course will enable you to:
Present your data clearly to enable informed business decisions
Win support for your ideas, by presenting your data in compelling ways
Analyse data and produce effective forecasts
Use visual tools to aid the interpretation of data
Share data effectively using a range of methods
Use your data to generate persuasive business presentations
As an accountant you will deal with numbers every day. But how do you communicate numerical data to others? Translating the information you have in a way that makes it accessible to everyone is a key skill. Well-presented and focused data can help you and your colleagues make effective decisions. It can also build support for new initiatives and ideas.
This course demonstrates how best to share and present numerical data to support your individual and organisational goals. You'll explore how effective use of different types of data can enable informed business decisions and win support for ideas while considering your audience and the wider context. You'll also discover the importance of analysing data, how to express numerical data through visuals, and how to share your data for persuasion and influence.
Data presentation in your role
Why is sharing data important?
Why data presentation skills matter
What's special about presenting data?
Data presentation as a form of communication
Key skills for effective data presenters
Sharing data with non-specialists
How data leads to knowledge and understanding
From data to wisdom
Types of data
The data pyramid
The data pyramid in practice
Contrasting interpretations
Providing insight
Evaluating data
Analysing and explaining data
Before you share data
Analysing data
Forecasting from data
Delivering a forecast
Explaining data
Interpreting and visualising data
Using visual tools
Tables vs charts
Misleading charts
The power of colour
Interpreting complex data
Sharing data to inform decisions
Data, facts, and opinions
Making decisions
Sharing data in written documents
Sharing data in a presentation
Designing effective slides
Handling ambiguity and uncertainty
Using data to persuade and influence
Using data to influence
Constructing arguments
Why data isnít enough to change someoneís mind
The power of social norms
Targeting your audiences
Verbal tactics
Telling engaging stories using data

ACCA partner with accountingcpd.net to provide high quality CPD for members. As an ACCA member, you are required to complete at least 40 relevant units of CPD each year, where one unit is equal to one hour. 21 units must be verifiable; the other 19 can be non-verifiable.
Verifiable CPD
Your accountingcpd.net course counts as verifiable CPD, if you can answer "yes" to these questions:
Was the learning activity relevant to your career?
Can you explain how you will apply the learning in the workplace?
You select courses that meet these criteria, and as you complete each course you get a CPD certificate so you can provide ACCA with the evidence that you undertook the learning activity.