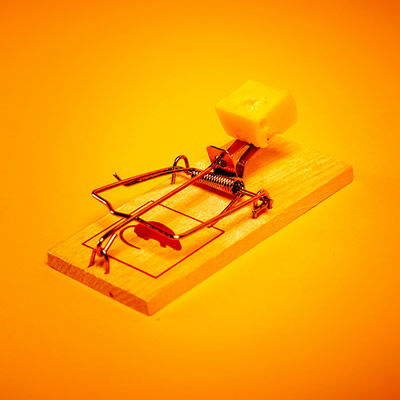 Risk Management
This course will enable you to:
Evaluate risk and understand all elements of risk management
Categorise risk and create a process to systemise risk management
Establish the difference between quantitative and qualitative risk assessments
Integrate risk monitoring into your organisation
Profile risk and identify organisation-wide approaches to risk management
All organisations face risks, but they aren't all the same. Some can deliver benefits, but others can have damaging impacts. Risks can occur anywhere in your organisation and, as accountants, we play a key role in managing risk and protecting our organisations against the consequences.
This course provides an overview of effective risk management. It will enable you to categorise and evaluate risk to maximise opportunities and limit disasters as well as carry out quantitative and qualitative risk assessments. Discover what it takes to integrate risk monitoring and organisation-wide approaches to risk management in your organisation.
Understanding risk management
Creating a holistic approach
Corporate governance and risk management
Corporate strategy and risk
Risk analysis
The spectrum of risk
Risk assessment
Managing risk and change
Systemising risk management
Risks faced by business
Pure risks
External risks where some control is possible
Internal risks
Identifying the risks
Flawed decision-making
Biased thinking
Processes and procedures
Approaches to decision-making
Quantifying risk
Qualitative risk assessment
Mapping risks
Determining the probability of a risk
Vulnerable business areas
Responding to assessed risk
Integrated risk monitoring
Making improvements
Risk profiling
Individuals within the organisation
The influence of external factors
The nature of the industry
Organisation-wide approaches
Preparing for the unexpected

ACCA partner with accountingcpd.net to provide high quality CPD for members. As an ACCA member, you are required to complete at least 40 relevant units of CPD each year, where one unit is equal to one hour. 21 units must be verifiable; the other 19 can be non-verifiable.
Verifiable CPD
Your accountingcpd.net course counts as verifiable CPD, if you can answer "yes" to these questions:
Was the learning activity relevant to your career?
Can you explain how you will apply the learning in the workplace?
You select courses that meet these criteria, and as you complete each course you get a CPD certificate so you can provide ACCA with the evidence that you undertook the learning activity.