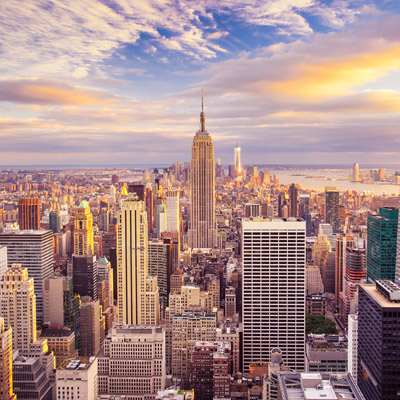 US GAAP: A Guide for Non-US GAAP Users
This course will enable you to:
Compare the accounts of companies reporting under different regulatory regimes
Understand the rules of US GAAP and how they compare to the principles-based IFRS system
Recognise the differences in the accounting treatment applied to non-financial assets under US GAAP and IFRS
Appreciate and general similarity of approach accounting for revenue and expenditure under US GAAP and IFRS
Familiarise yourself with the appropriate standards for accounting for financial instruments and business combinations
The USA has the world's largest economy and is home to a range of global corporations. Having an understanding of US GAAP and how it compares to IFRS is a must for financial reporting.
Perhaps you report internationally under IFRS but have operations in the USA that also need a US GAAP report. Maybe you compete with companies reporting under US GAAP and need to know how to answer difficult questions about how your IFRS report compares. You could even be an analyst needing to compare the accounts of different companies with different regimes.
This course will provide you with a detailed overview of US GAAP. You'll discover its underlying principles as well as how it compares to the IFRS framework. You'll become familiar with the processes and standards needed to account for non-financial assets, revenue, financial instruments, and business combinations under US GAAP.
Key aspects
Governance arrangements
Financial statements
Industry-specific standards
Convergence
Setting the standards
Learning US GAAP
Accounting for non-financial assets
Property, plant and equipment
Accounting for a PPE asset
Depreciation rules
Impairment rules
Intangible assets
Research and development
Leasing
Dealing with impairment
Operating activities
Revenue recognition
Key methodology in ASC 606
Inventory
Provisions and contingencies
Expenditure
Financial instruments and business combinations
Financial instruments
Fair values
Debt and equity investments
Impairments and financial instruments
Business combinations
Acquisitions
Goodwill
Consolidation
Equity accounting

ACCA partner with accountingcpd.net to provide high quality CPD for members. As an ACCA member, you are required to complete at least 40 relevant units of CPD each year, where one unit is equal to one hour. 21 units must be verifiable; the other 19 can be non-verifiable.
Verifiable CPD
Your accountingcpd.net course counts as verifiable CPD, if you can answer "yes" to these questions:
Was the learning activity relevant to your career?
Can you explain how you will apply the learning in the workplace?
You select courses that meet these criteria, and as you complete each course you get a CPD certificate so you can provide ACCA with the evidence that you undertook the learning activity.