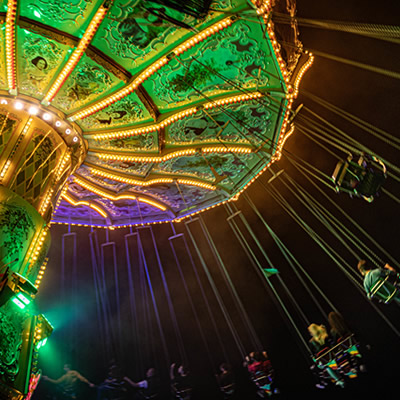 2019-20 Update: Excel
This course is not currently available. This may be because we are updating it, because a new version is soon to be published or because it is being withdrawn. To find out more or to ask us a question about this course, please
email us
.
This course will enable you to:
Utilise the cloud, communication and collaboration features
Understand a range of performance improvements including, restoring files, accessibility and AI
Learn the new functions and formula of Excel such as XLOOKUP, SWITCH, IFS and more
Improve the way you present your data with updated visuals for example, 3D models and new funnel charts
Excel is undeniably one of accountants' most used tools. To make the most of what Excel has to offer, it is important to embrace the latest features and updates. But with so many improvements, big and small, happening throughout the year, it can be difficult to keep up with them.
This course covers the updates that Microsoft have released over the last year. These include communication and collaboration tools to performance improvement, and even new visuals. This course will help you to use Excel to its full potential.
Communication
What improvements have been made to collaboration?
What are notes?
What are comments and mentions?
How do you translate workbooks into different languages?
How do I use natural language search?
Performance Improvements
What changes have been made to saving and restoring files?
What improvements have been made to accessibility?
What are Ideas?
How do I deselect extraneous cells?
What other performance improvements have been made?
Working with Functions
How do I use the new IFS function?
How do I use the SWITCH function?
How do I use the TEXTJOIN function?
What is the XLOOKUP function?
Charting and Visualisations
What enhancements have been made to images and visuals?
What is a funnel chart?
What is a map chart?
What are rich data types?
How do I add columns from an example?

ACCA partner with accountingcpd.net to provide high quality CPD for members. As an ACCA member, you are required to complete at least 40 relevant units of CPD each year, where one unit is equal to one hour. 21 units must be verifiable; the other 19 can be non-verifiable.
Verifiable CPD
Your accountingcpd.net course counts as verifiable CPD, if you can answer "yes" to these questions:
Was the learning activity relevant to your career?
Can you explain how you will apply the learning in the workplace?
You select courses that meet these criteria, and as you complete each course you get a CPD certificate so you can provide ACCA with the evidence that you undertook the learning activity.