Accountant's Update Programme 2023 (International)
Everything you need to keep yourself informed and up to date and complete your 2023 CPD throughout the year.
Programme Features
22 verifiable CPD hours across the year
New content every month
Audit-proof CPD certificate
News briefings for accountants
Fits around your busy schedule
Facilitator to keep you on track
About this Programme
In a global economy still suffering the after-effects of COVID and coping with the impact of the war in Ukraine, businesses need the confident and assured advice of their finance professionals more than ever. Understanding the economic and business environment and staying up to date on regulatory changes, will ensure you retain your status as your colleagues' trusted advisor.
The Accountant's Update Programme 2023 will keep you on the front foot on all the latest regulatory developments, it will keep you up to date with digital innovation and change, and it will help you to develop the practical and leadership skills you need to succeed in the future.
Complete all your 2023 CPD throughout the year, and keep yourself informed, up to date and confident in your role.
How it works
Learn through a combination of articles, videos, bite-size news and quizzes
Complete your CPD reflection after each module
Your CPD Certificate is stored securely until you need it
Look inside
Technical Updates
In-depth coverage of the latest developments in tax, financial reporting and regulation.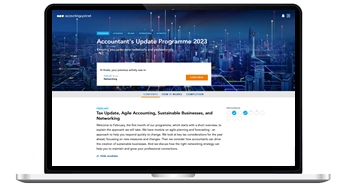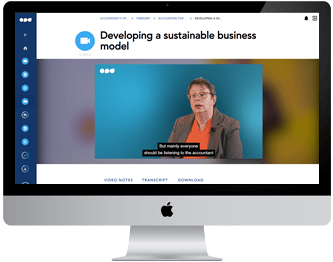 Professional Updates
Hear direct from our team of experts about the latest updates in tax, accounting and regulation.
Quick Updates
If it happens, you'll know about it. Don't miss a thing with our regular briefings and updates on key topical news.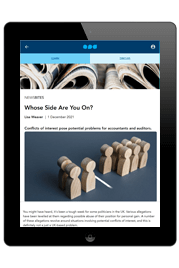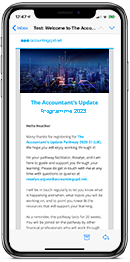 CPD Support
Your facilitator will e-mail you each month to introduce the learning, and to cajole and encourage you. You can log on and complete the learning whenever it is convenient for you.
Reviews