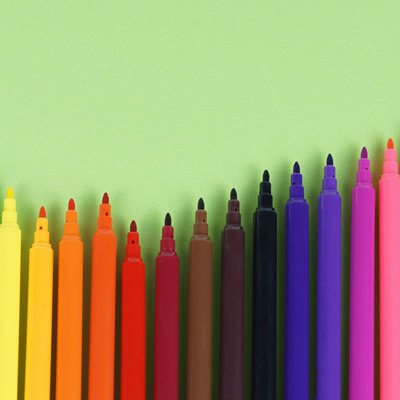 Business Performance Management
This course will enable you to:
Understand what sort of plans should come out of the strategy process
Model significant performance improvement
Advise clients on establishing control systems to help them achieve their business plans
Establish the best ongoing review process
Understand and use action review and problem solving meetings
Advise clients how to get the most out of action review meetings
Develop process maps and procedures to help solve problems
KPIs are easy to understand; every student accountant learns about them. So why is it so hard to add real value by helping clients or internal colleagues to use KPIs to deliver business success?
Whether operating from outside a business as a trusted advisor, or from the inside as a member of the finance team, you can play a key role in ensuring that the managers of a business achieve proper control of their processes. Optimising performance and achieving great results depends on excellence in both management information systems and management responses.
This course offers solid, practical advice on how to make performance management and KPIs work for your organisations or for your clients' businesses, from an author who's being doing this for over 25 years.
Business plans and targets
What happens when I come out of the strategy workshop?
What do I need to know about processes and departments?
What types of target are there?
What is modelling and evaluation?
How do I use a business plan document?
What is the review process?
What is the purpose of planning?
KPIs
What is the purpose of KPIs?
Where do KPIs come from?
How are KPIs evaluated?
How should KPIs be displayed or presented?
What are short interval controls?
What are low level and high level KPIs?
Meetings
Why is it important to have meetings?
What common problems arise?
What is the difference between action review and problem solving meetings?
What other types of meeting are useful?
Action review
What is the purpose of action review meetings (ARMs)?
How should ARMs feel?
What should the format and agenda be?
Who should attend?
What is action logging?
How do you get people to do their actions?
How do action reviews affect teamwork?
What is the relationship with process improvement?
Problem mapping and problem solving
What is a process?
What are vertical departmental barriers?
What is process mapping?
What is waste and where do we find it?
What are the measuring processes?
How do we solve problems?
How should we make decisions?
Where does the stimulus for process improvement come from?
How can I ensure success?

ACCA partner with accountingcpd.net to provide high quality CPD for members. As an ACCA member, you are required to complete at least 40 relevant units of CPD each year, where one unit is equal to one hour. 21 units must be verifiable; the other 19 can be non-verifiable.
Verifiable CPD
Your accountingcpd.net course counts as verifiable CPD, if you can answer "yes" to these questions:
Was the learning activity relevant to your career?
Can you explain how you will apply the learning in the workplace?
You select courses that meet these criteria, and as you complete each course you get a CPD certificate so you can provide ACCA with the evidence that you undertook the learning activity.