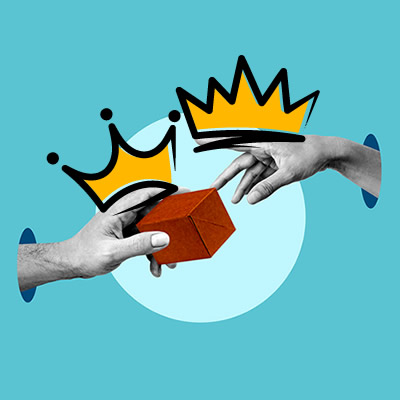 Buying Success: The Procurement Role in Long Term Profitability
This course will enable you to:
Ensure that your procurement processes maximise your long-term profitability
Understand the procurement process and your role within it
Build and maintain strong supplier relationships
Ensure you have the correct documents for each stage of the procurement process
Master the skills for successful negotiations and understand why this is a crucial process
Understand the role of power and some of the key issues that can arise during the negotiation process
Establishing a strong procurement process can improve profitability as well as improving relationships with suppliers and clients. As an accountant you play a crucial role in this process.
In this course, you will find out what makes a good procurement process. It will help you establish and maintain strong relationships with your suppliers and ensure you have the appropriate procurement documents. You'll learn how to successfully negotiate at different stages of the procurement process and understand why constantly reviewing the process is important for profitability.
Procurement and the accountant
What is procurement?
Why use a formal procurement process?
Buying success
Procurement in your organisation
Best practice
The procurement process - an overview
Defining the business need
The procurement process in your organisation
Strategic purchasing planning
Strategy or tactics?
The supplier relationship
Supplier evaluation
The ongoing supplier relationship
Resolving quality issues
Documentation
Documentation for every stage
Examples of procurement documents
Structure of a procurement document
The procurement department
Preparing for win-win
Negotiating as part of a long-term relationship
The concept of win-win
Preparing for a negotiation
LIM analysis of objectives
Planning strategy
Negotiation techniques
Negotiation tactics
The negotiation process
Negotiation steps
Step one: presenting
Step two: proposing
Step three: packaging
Step four: Closing
Making concessions
Power and problems in supplier negotiations
Power in negotiations
Rules for team negotiating
Dealing with problems
Problems in negotiations
Negotiation review
Is it actually working?
Procurement sense check
Conflict of interest
Profitability
Procurement best practice

ACCA partner with accountingcpd.net to provide high quality CPD for members. As an ACCA member, you are required to complete at least 40 relevant units of CPD each year, where one unit is equal to one hour. 21 units must be verifiable; the other 19 can be non-verifiable.
Verifiable CPD
Your accountingcpd.net course counts as verifiable CPD, if you can answer "yes" to these questions:
Was the learning activity relevant to your career?
Can you explain how you will apply the learning in the workplace?
You select courses that meet these criteria, and as you complete each course you get a CPD certificate so you can provide ACCA with the evidence that you undertook the learning activity.