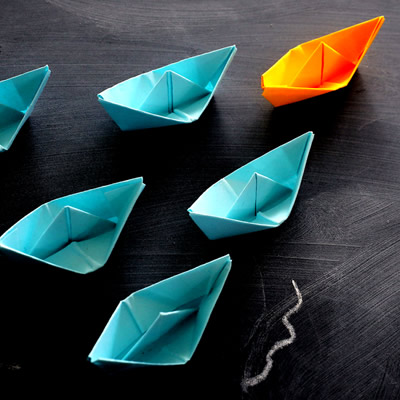 Corporate Resilience and Business Recovery
This course will enable you to:
Discover what is meant by resilience and the basis your organisation needs to be resilient
Understand that resilience involves restructuring your organisation to make it more lean and agile
Familiarise yourself with the different elements of business management that need adapting when facing a crisis
Identify what good management looks like during the recovery period, including managing business and employee morale
It's unlikely that any business will pass through times of instability unscathed. However, those who manage to survive adversity –even in the most trying times – are the businesses that possess the most resilient structures and foundations. But what are these structures, and how can you create a more resilient organisation?
This course guides you through how to build resilience within your organisation. It discusses the structures needed to create an agile and lean organisation, and how this helps business management when facing a crisis. You'll also discover what good management looks like during the recovery period, and how a crisis provides the opportunity to build resilience.
Building resilience
Resilience in business
Transformation problems
Business disasters
Building resilience
The process of transformation
A troubling transformation
Planning for resilience
Understanding the basics
Departmental analysis
Financial foundations
Technological change
Resilient structures
A changing world
Redesigning the organisation
Team structures
Talking to teams
Flexibility and autonomy
Refining the value chain
Supply chain management
The control tower
Managing for a crisis
Crisis management
Asset management
Cash flow management
Dynamic cash flow forecasting
Paying suppliers
Cost base review
Who outsources?
Negotiating with outsourcers
Natural disasters and the supply chain
Preparing for the worst
Logistics
Inventory management
Creating resilience in IT
Averting a crisis
Business continuity
Recovering from a crisis
Decision making
Honda's sudden crisis
Hopelessness and helplessness
The NHS and responding to a crisis
Communication in a crisis
Information in a crisis
Accountability and transparency
Business continuity planning
P&O's quick response
The crisis response team
Testing the BCP
Continuity ingenuity

ACCA partner with accountingcpd.net to provide high quality CPD for members. As an ACCA member, you are required to complete at least 40 relevant units of CPD each year, where one unit is equal to one hour. 21 units must be verifiable; the other 19 can be non-verifiable.
Verifiable CPD
Your accountingcpd.net course counts as verifiable CPD, if you can answer "yes" to these questions:
Was the learning activity relevant to your career?
Can you explain how you will apply the learning in the workplace?
You select courses that meet these criteria, and as you complete each course you get a CPD certificate so you can provide ACCA with the evidence that you undertook the learning activity.